MyProtein's Protein Pancake Mix is a ready-to-make protein pancake powder. It contains 34g of protein per serving. makes it perfect pancakes. Plus It's a quick and easy way to increase your protein intake.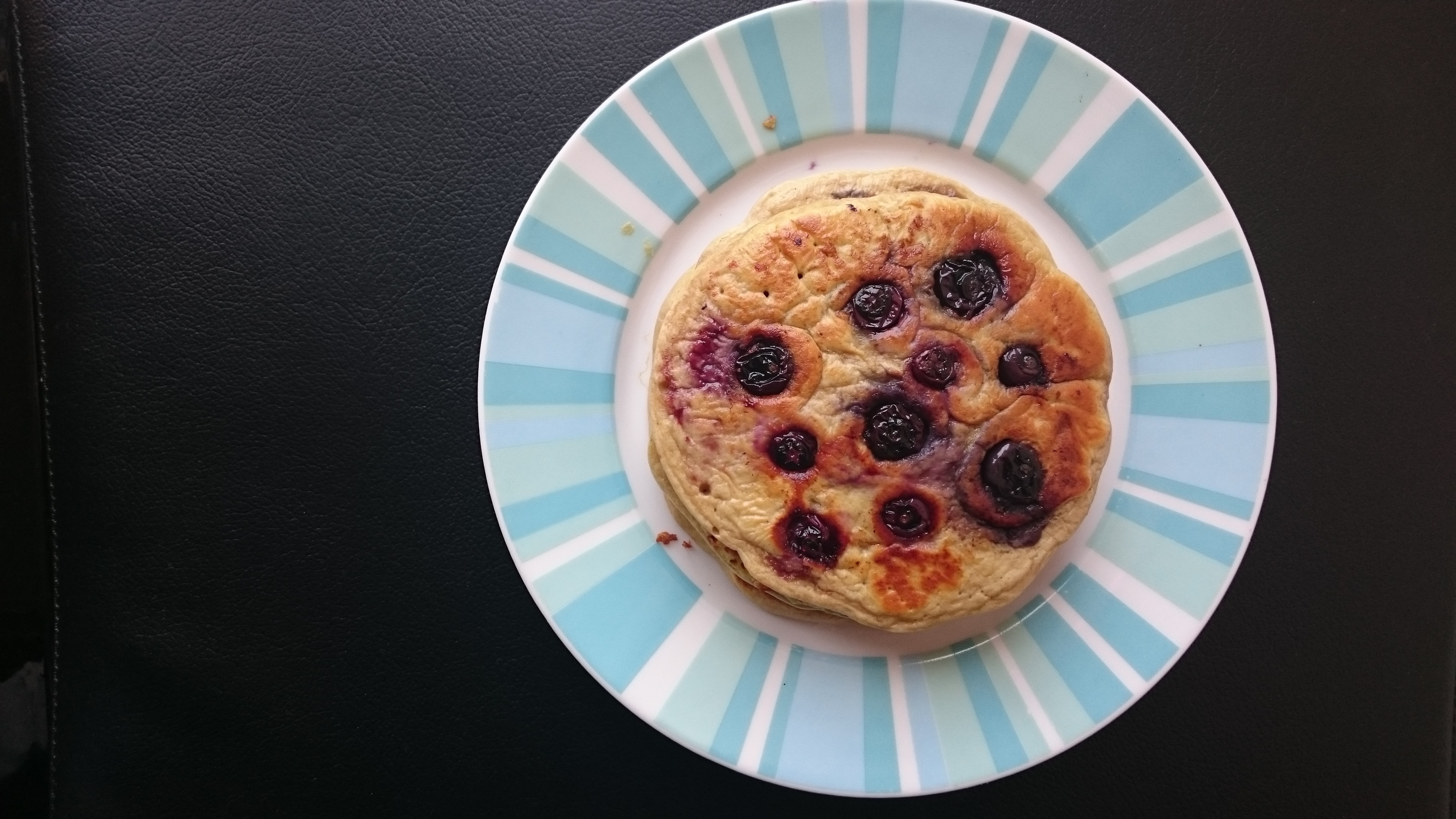 The protein pancake mix contains 3 different types of protein: Whey, egg protein and milk. These ingredients can help build and maintain lean muscle mass. It's the reason so many people have these pancakes as a post-workout snack. That's not to say post-workout is the only time to eat them. I make time every Sunday morning to make my protein pancakes as a healthy nutritious breakfast.
Myprotein has a wide range of flavours for most of their products yet the protein pancakes seem to miss out on this. The only flavours stocked by MyProtein are Golden syrup, chocolate and unflavoured, however, Myprotein sell FlavDrops which are an inexpensive way to add flavour to your mix.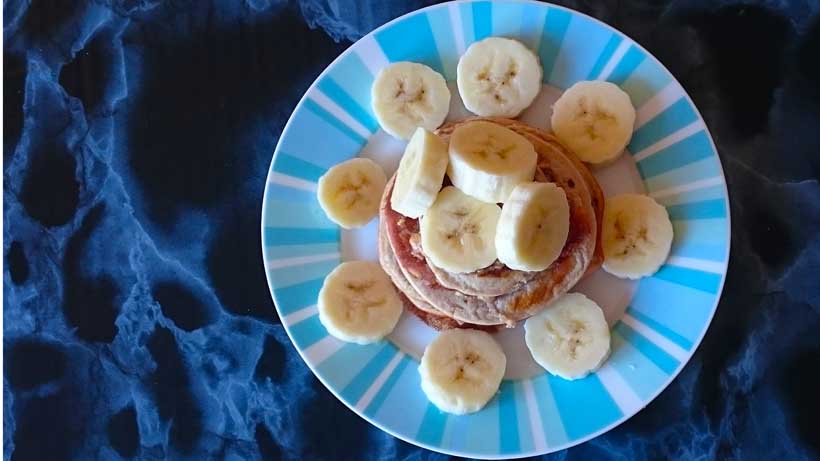 The pancake mix packets come in 3 different sizes and the prices are below. I advise grabbing a bigger bag as, if you're like me, you're going to get through it pretty quickly.
200g:£4.99
500g:£8.99
1000g:£14.99
The pancake mix directions suggest they can be made by just adding water or milk for a low GI, low carb snack – the ingredients and nutritional info are as follows: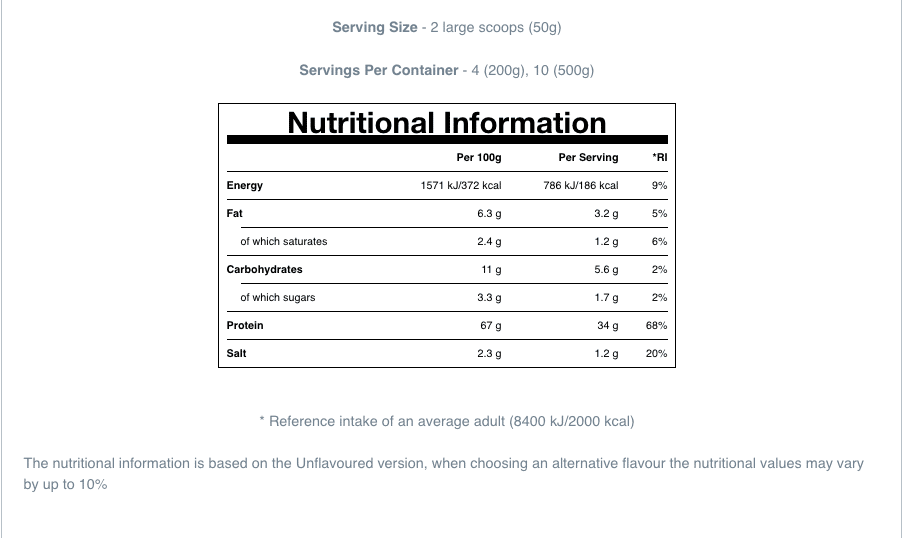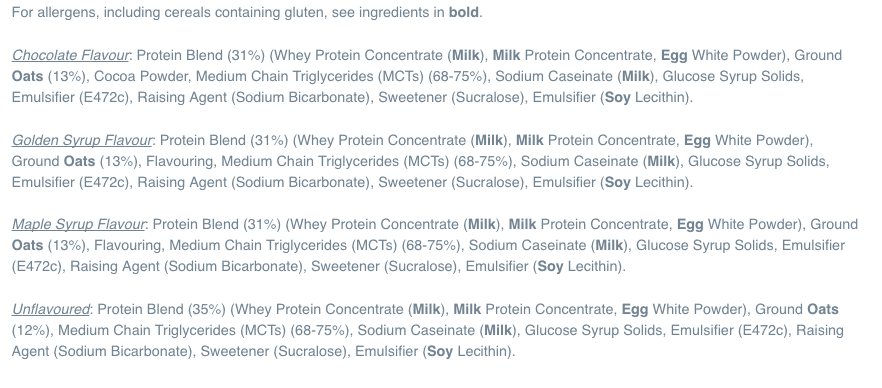 Benefits of Myprotein Pancake Mix
This pancake mix is quick and convenient to use if you're looking for a healthy nutritious snack to fit within your macros. Being high in protein they make a great post-workout snack or breakfast and due to the lack of carbohydrates, people following the Keto or LCHF diets also find these a great addition to their diet.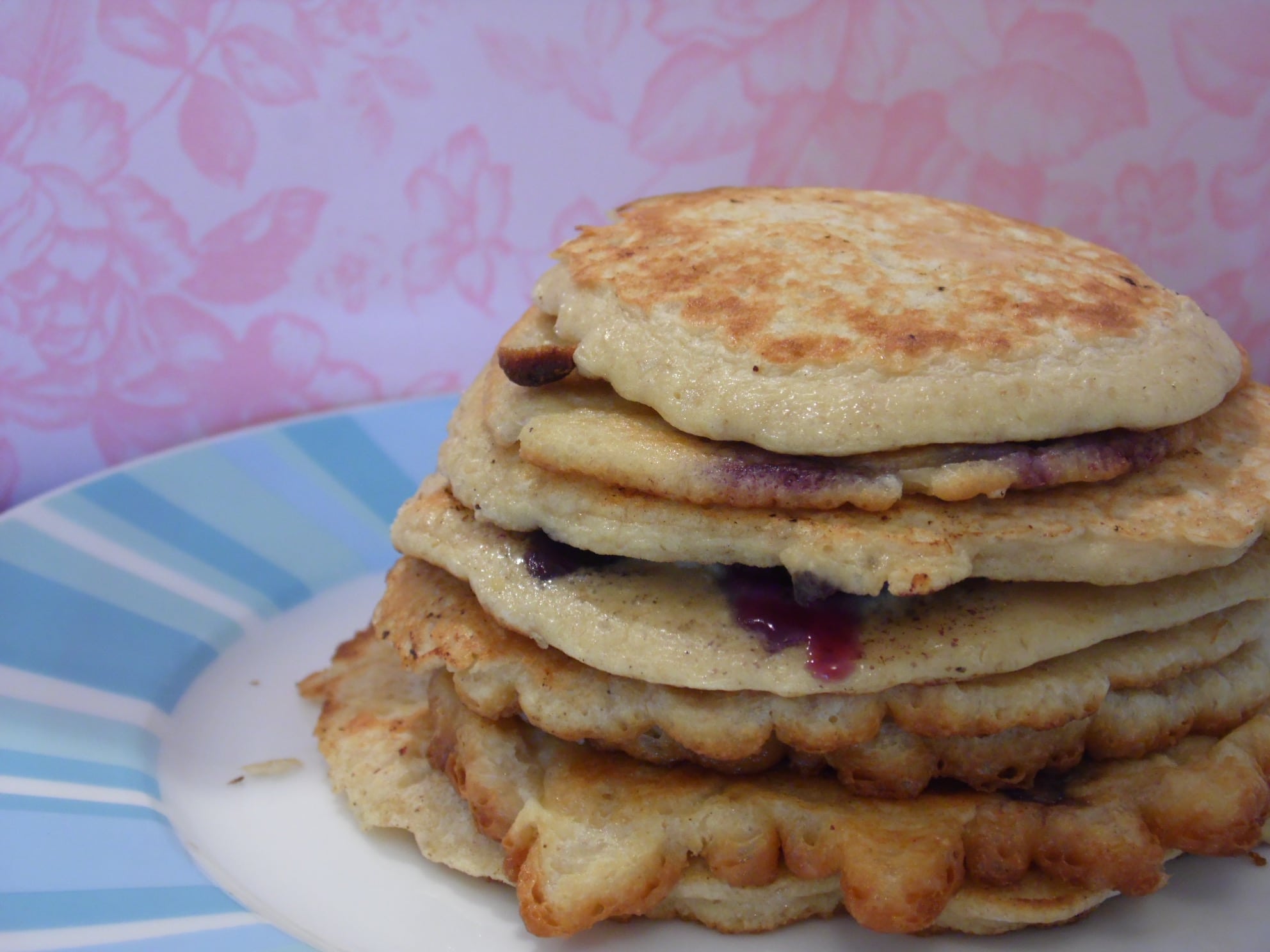 You don't need many ingredients – Just water or milk and some cooking oil (I usually use coconut oil) so they're great for keeping the costs down.
Many reviews have said these pancakes on their own can be quite plain which is why you can really benefit from adding the flavdrops to the mix before cooking. As well as the flavdrops you can also use Myproteins sugar-free syrups, or my particular favourite, peanut butter.
Serving suggestions
They way that Myprotein suggests you make your pancakes by:
mixing 2 big scoops (50g) with 100-150ml milk or water, in a blender bottle.
heating a frying pan over a high heat and adding a small amount of oil/butter
reduce to a medium heat adding the mixture and frying till lightly coloured.
It's very basic, quick and easy, however, these can be a bit bland.
Here are the macro percentages for making the mix with water: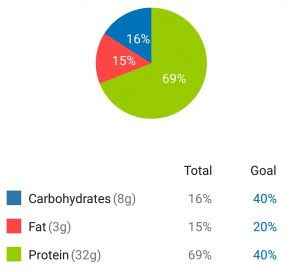 My macros allow me to have more carbs with my pancakes so I've created my own pancake recipe, which you can see in the video below. This includes:
2 Bananas
3 Eggs
1 Egg white
30g of oats
2 scoops of pancake mix.
This serves ⅔ people and these are the macro percentages and calorie information per serving: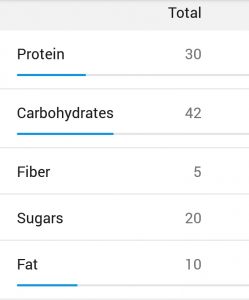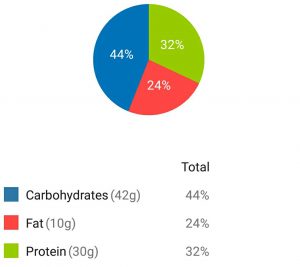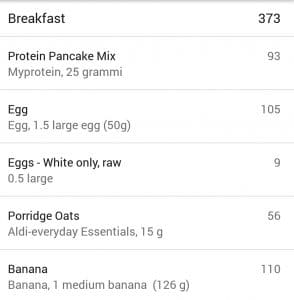 These are slightly higher in calories and carbs, due to the addition of bananas and oats, however, these are both highly nutritious ingredients. Using the protein pancake mix really helps to fluff up the pancakes.
Normal protein pancakes, which just use standard flavoured protein powder tend to be leathery in texture–but the protein pancake mix really helps to avoid that.
Take a look at our video below and make your own today!
Discount By Shop
Search For Promo Codes