MyProtein Thermopure Review
Thermopure and CLA are two of the best selling products in MyProtein's weight loss range.
They can be bought separately or as a part of their weight loss bundle, which is ideal if you're looking for something to use your Myprotein coupon on.
The weight loss bundle also comes with omega 3, multivitamins, diet whey protein and a shaker.
As I regularly use diet whey, vitamins and have more than enough shakers I decided to buy these two products separately to see if they live up to the hype.
My review and actual weight loss experiment with these two products is posted below.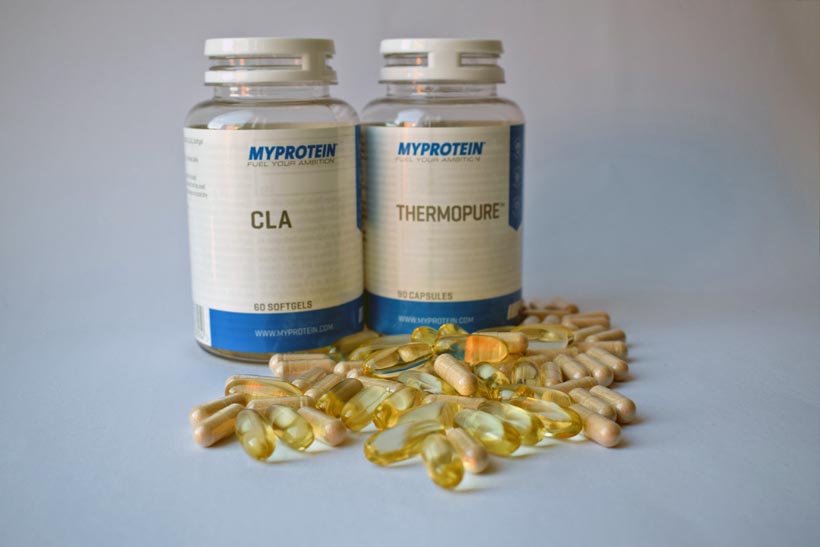 THERMOPURE
Described on the MyProtein website as "a potent formula", Thermopure is a thermogenic. Thermogenics are products used to increase body temperature and initiate the fat burning process. Due to the raised body temperature many people find their metabolisms directly affected.

You may notice from the MyProtein page that they don't actually market Thermopure as a "fat burner", I'm not sure if they are in denial or they just don't want to admit what the product actually is, due to the negative connotations with fat burners.
Many companies have tried and failed in creating "fat burners" and have suffered from massive media abuse. With more and more people wanting to manipulate their metabolisms to work faster than usual, their gaining popularity is one of great scepticism.
So why is thermopure any different and what are the benefits?
Thermopure contains a unique blend of ingredients that are all related to fat burning and energy boosting. The unique blend is marketed as one that assists users to achieve a whole host of goals by giving your body the required drive, energy and focus.
In each serving of thermopure you're provided with a range of B vitamins, 150mg of caffeine, green tea extract, Chromium, L-Tyrosine, L-Theanine and even a hint of Cayenne Powder.
With these ingredients Thermopure seems to pack a load of benefits:
Caffeine – with 150mg of caffeine per serving of thermopure your alertness, energy and concentration should be on top form. Giving you the drive and explosion to push your body harder and faster during exercise.
B Vitamins – With vitamins B12 and B6, Myprotein's Thermopure will assist your body in reducing tiredness and fatigue whilst supporting your metabolism. As with most vitamins, they also work alongside your immune system to support its normal function when placed under extreme stress due to intense exercise.
Chromium – With 120g per serving Chromium helps to maintain your health and well-being by conserving normal blood glucose levels. Which also benefits you by helping to control sugar cravings.
Green Tea – With antioxidant benefits, Green Tea has been one of the biggest game changers of the noughties. You can no longer go to a cafe, hotel or hairdressers without being offered a range of flavoured green teas. But with the benefits of lowering cholesterol and blood pressure they can assist users in their fat burning efforts and recover the negative effects of bad food intake.
L-Tyrosine and L-Theanine – L-Tyrosine helps keep your mind engaged and clear. It's widely used in a range of sports nutrition supplements as it keeps your body energised. Whereas L-Theanine can help keep you calm and relaxed by transmitting nerve impulses in the brain. With both of these ingredients together you've got a mix of mental clarity, energy and relaxation all in one – great for mental health and well-being.
How does it work?
Like with all thermogenic's, Thermopure works on raising your body's temperature, which in turn leads to accelerating your metabolism and ultimately lead to weight loss. Which is why the ingredients are so important.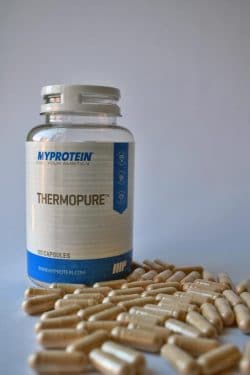 By using known, stimulating ingredients such as Black pepper and cayenne which are known to increase body temperature. With caffeine and green tea, which are energy stimulators. Your body will be able to burn unwanted fat cells naturally, whilst also giving you the mental clarity and mood boosting energy to have a great workout.
It's not just a fat burner, If anything I would describe it as a fat burning pre-workout. A common misconception with "diet pills" is that they do all the work for you, but that's completely wrong.
They assist you in your goals, yes. But it's up to you to work for it. This week I even read online someone "claiming" her diet pills worked because she'd lost two pounds even though she'd been eating Greggs and popcorn all week – that's just not how it works.
Diet pills don't miraculously counteract the food you eat and make out like you do a tonne of exercise – they just assist how your body reacts to the healthy nutritious food and regular workouts.
Suggested Use
It's recommended you take 3 capsules daily. On training days 2-3 should be taken around 45-90 minutes before a workout and on rest days they should be taken 1 at a time throughout the day. The suggested times are morning, afternoon and evening, however those sensitive to caffeine may want to take their 3rd one slightly earlier as the high caffeine levels near bed time could affect sleep schedules.
Thermopure is apparently best taken on an empty stomach and the suggested dose should not be exceeded.
They are also unsuitable for Vegetarians (sorry).
Is It Safe and what are the side effects?
As with all supplements, if you're pregnant, breastfeeding or under 18 then it's not suitable for you. And due to the caffeine content anxiety sufferers may find their symptoms increased. If you have a high tolerance for caffeine then the side effects would be minimal, however, users who are not so used to caffeine may find they get some headaches or dizziness.
Although safe for adults, it's still encouraged to speak with your doctor first before you use any sort of "diet pills".
What do I Think of Thermopure and CLA
I took both Thermopure and CLA for 28 days and monitored both my weight and measurements each week.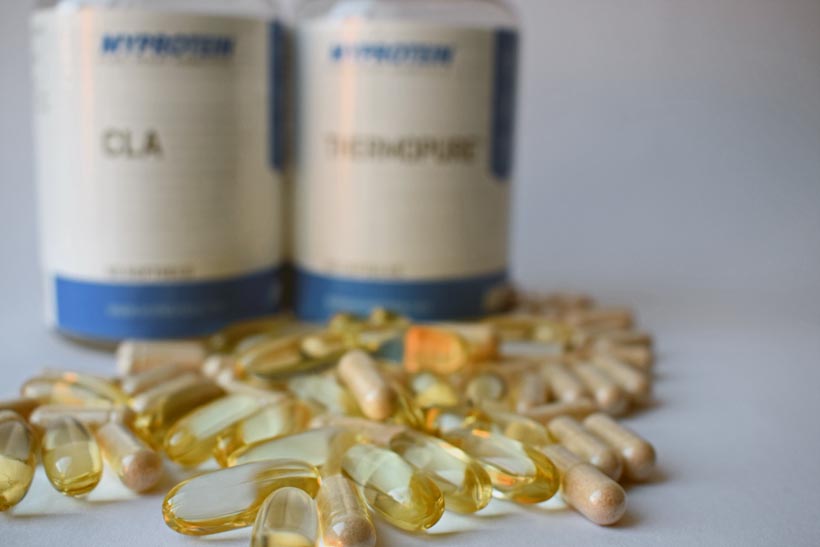 I've been trialling these products for the last 30 days and taking photos/measurements of my progress. With a little fluffy belly and some body fat to reduce, I'm the perfect candidate for "diet pills". I currently attend the gym at least 5 days a week mixing weights workouts with cardio. My diet consists of a strict weekly plan with "cheat meals" over the weekend (all within my allocated weekly macros). I've been checking my progress every 10 days. Here're my thoughts.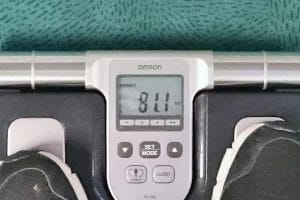 Days 1 – 10
I started taking these with high hopes. With just over 30 days to Christmas, I was ready to shed those stubborn pounds in time to fit into a nice Christmas dress. I set my aim, drop a dress size for Christmas. I was determined.
Then day 3 hit. I got a cold. My immune system was low, my energy levels lower and motivation was even worse. But, I powered through.
I started my day by taking 3 Thermopure tablets 45 minutes before heading to the gym, and I did notice a slight energy boost, but nothing like I would get from Pre-Workout. After a 45 minute workout, I'd then go home, and get ready for work. Within 3 hours post-gym, I'd feel overwhelming tiredness. I'm not sure if I can relate this to the Thermopure or to the cold. But, afternoon naps were necessary for the first 7 days of my trial.
With every lunchtime, I'd also been taking 2 CLA's, as they are recommended with food. The capsule is easy to swallow even though it looks absolutely massive. As somebody who hates pills and struggles swallowing most chalky pills I was really grateful for the easiness of these. The only thing I have noticed with the CLA's is the burps. When swallowing the pills there is no taste, no aftertaste, no issues. But after around 30 minutes (even after food) these weird tasting burps happen (gross right). They're bearable, but just odd tasting.
The Thermopures, have no taste at all and are also really easy to swallow, so I had no issue what so ever with these. But were they working?

After the first 10 days I did notice a slight weight loss of 1.5kg. My chest dropped slightly, my waist dropped by a whole inch, hips stayed the same and my arm also stayed very much the same.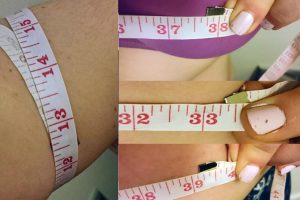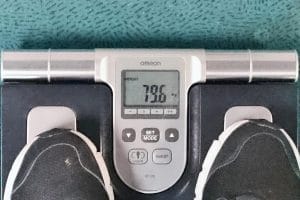 I'm not sure if I can put it all down to the assistance of Thermopure and CLA or just my hard work and determination? But as someone who's been trying to shift these few kg for a while I can only see that these have assisted. Let's hope the next 10 days can shed some more light.
Days 10 – 20
These 10 days have been slightly better. I managed to shift the cold and rediscover my former motivation. Although, the energy levels were still not 100%. I've been wondering if too much caffeine consumption has added to this? As someone who likes a few mid-day coffees, am I just chasing the caffeine train and making myself sleepier in the process?
In an attempt to try and rectify the sleepiness I decided to defy MyProteins Thermopure recommendations and decided to split the 3 capsules up throughout the day EVEN on training days. This seemed to lower the energy crashes and keep me a bit more upbeat throughout the day. In fact, I managed to increase my time spent exercising from 7.5 hours in the previous 10 days to 10.5 hours during these 10 days.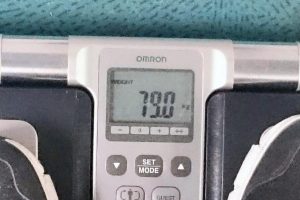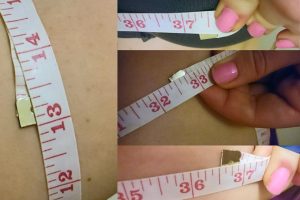 But the scales didn't seem to reflect the effort. Losing only 0.6 of a kg. Was it because I'd been taking the Thermopure differently? I'm not sure, I'd still been taking CLA exactly the same way. Plus my waist measurement dropped another inch, my chest dropped off slightly more, hips went down an extra 2 inches and my arm seemed to grow half an inch.

For the next 10 days, I'll go back to taking 3 Thermopure pre-workout and see if it makes a difference.
Days 20-28
With the countdown to Christmas well and truly on, this was my final chance to smash my weight loss goals. With Christmas falling on day 8 I decided to finish the trial a couple of days early. But, 8 days is plenty of time to make a difference.
After going to the gym for around 10 hours, a couple of meals out with drinks and following the Thermopure guidelines correctly, It was time to reveal the final results.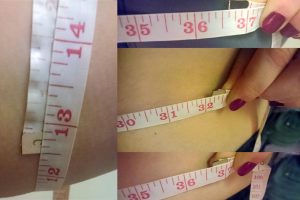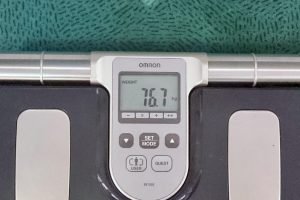 My final weight was 76.7kg which was 2.3kg down from the previous weigh in. My waist had shrunk slightly, hips were pretty much the same, my chest measurements had dropped by around an inch and my arm was around half an inch smaller.

So although my measurements stayed pretty similar my weight had definitely dropped this time.
Overview by 10 days:
Starting:
Weight 81.1kg
Arms 12.2 inches
Chest 38 inches
Waist 34.2 inches
Hips 39 inches
Days 10:
Weight 79.6kg
Arms 12.5 inches
Chest 37.8 inches
Waist 33.5 inches
Hips 39.2 inches
Days 20:
Weight 79kg
Arms 13 inches
Chest 37.5 inches
Waist 32.5 inches
Hips 36.5 inches
Days 28:
Weight 76.7kg (4.4kg less than start)
Arms 12.5 inches (0.3 inches more)
Chest 36.5 inches (1.5 inches less than start)
Waist 32.2 inches (1.3 inches less than start)
Hips 36.5 inches (2.5 inches less than start)
All in all, I've had good results while using Thermopure and CLA. Yet, I'm still unsure if it's because of the pills or sheer perseverance and hard work. I had been struggling to lose weight alone, so I'm going to suggest they did have a little part in my achievements but without the hard work I also put in the pills would have probably had no effect. It's important to remember that diet pills aren't just a quick fix and a replacement for a healthy lifestyle.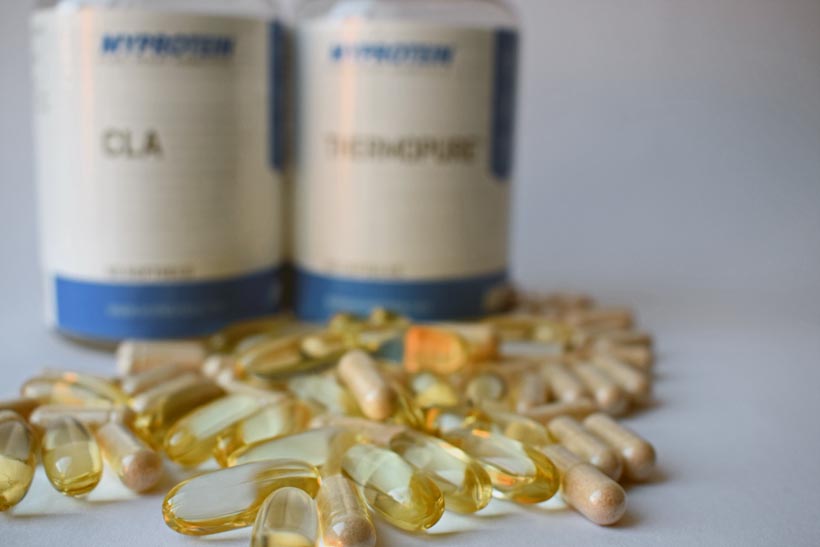 Many people get tricked into believing that diet pills are some sort of miracle cure when they are not. In fact, they take the credit for many achievements when it should be the person taking the majority of the credit. Work hard, eat well and have a little confidence.
Want to try for yourself?
Thermopure and CLA are available as part of the MyProtein weight loss bundle or as standalone products. The weight loss bundle also comes with the added extras of Omega 3, multivitamins, diet whey protein (which we've also reviewed) and a shaker bottle. The price of the bundle is £34.99 and separately Thermopure and CLA are £14.99 & £7.99 Respectively. Of course heading over to the Myprotein discount page will get you a much better offer by using our exclusive 10% off voucher code or one of our other many deals which could give you up to 50% OFF.