Myprotein Triple Nut Butter Review
If fuelling up on nut butters is one of your favourite ways to get the pre-workout energy hit, then you need to try MyProteins Triple Nut Butter. Unlike any Almond, Peanut or Cashew butter you've tried before, this triple blend has it all.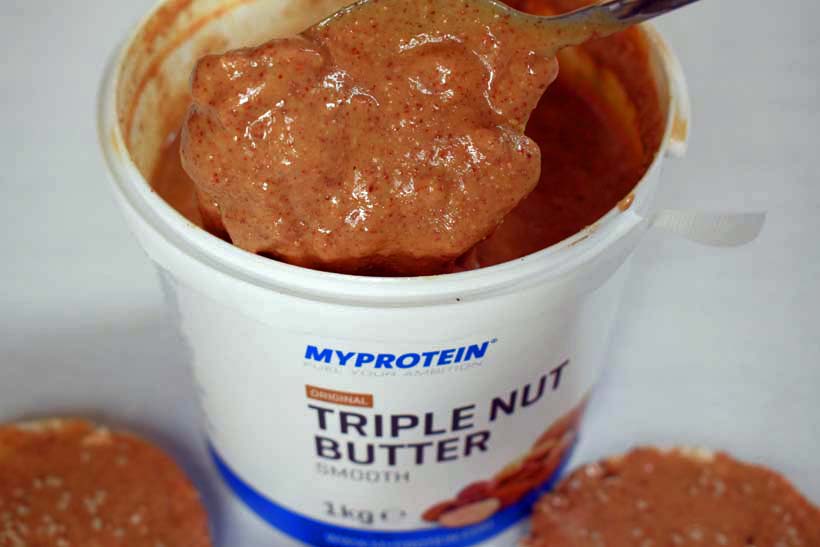 But what does it taste like?
What are the nutritional values?
And how can you purchase?
keep reading to find out…
Triple nut butter Overview:
With between 20-30g of protein per 100g serving, nut butters may not be your first choice for a protein fueled meal, but they shouldn't be disregarded. Myproteins Triple Nut Butter is completely natural. Free from salt, sugar, palm oil and other nasties, this 1kg tub of gloriousness is a 100% legit, clean, whole treat. And of course, nut butters are incredible for your heart. Fats get a bad rep in today's society, but heart healthy fats, like those found in triple nut butter can contribute to heart health and maintenance of a healthy balanced diet.

We love the Triple Nut Butter, but if you want to try a different nut butter, then MyProtein has it:
My Thoughts
If you love nut butters, you'll love this. We can literally demolish a 1kg tub in our house in days. Slightly sweeter and more decadent than plain peanut butter, this delicious tub of heaven is worth the extra buck. Perfect to add to rice cakes, smoothies, pancakes, toast, bagels and equally awesome in curries and stir frys. I also love adding a range of seeds on top, to give it that extra crunch. In fact, my only criticism is that they don't do a crunchy version.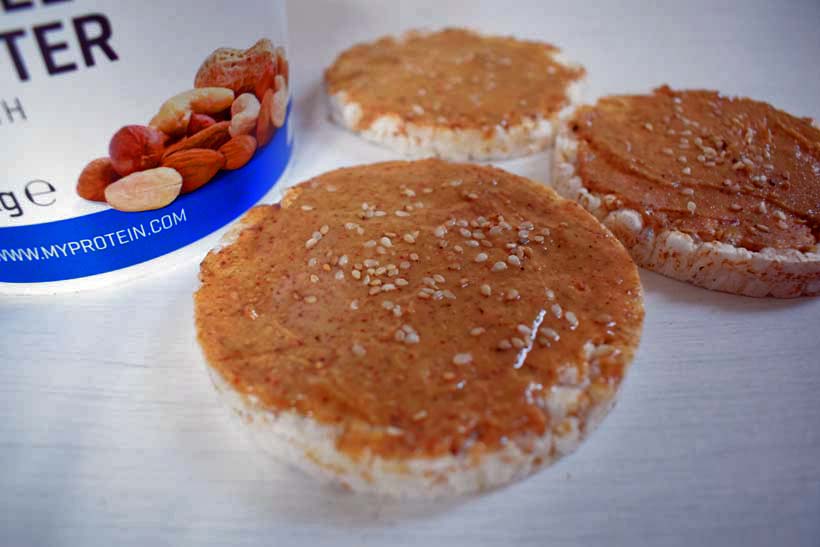 Triple Nut Butter Nutrition
Suitable for vegans and vegetarians, this tub contains just 3 ingredients:
Roasted peanuts
Roasted cashew nuts
And
Roasted Almonds.
Macros per 100g:
Protein: 25g
Carbohydrates: 13g (7.9g of which are from fibre)
Fat: 50g
Per 100g
Energy

2575 kJ/622 kcal

Fat

50 g

of which saturates

8.0 g

Carbohydrate

13 g

of which sugars

5.3 g

Fibre

7.9 g

Protein

25 g

Salt

0 g
This triple nut butter a great, clean way to hit your nutritional goals.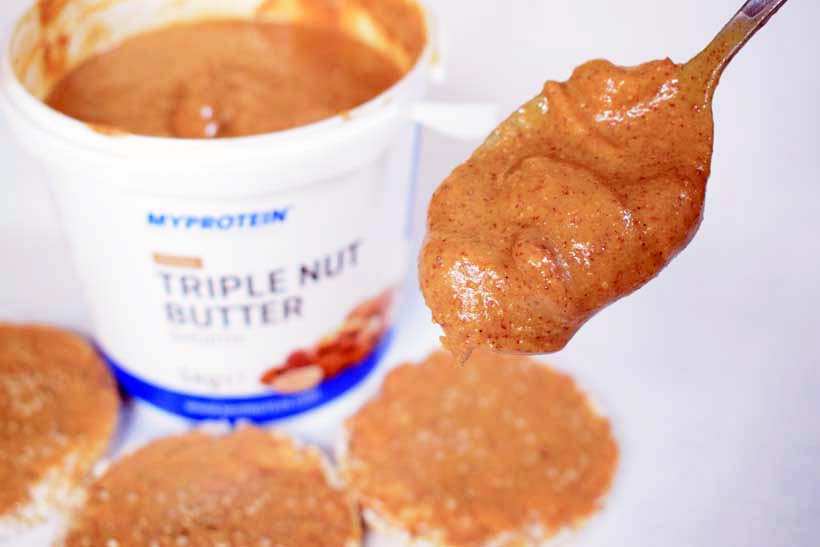 How and where to buy Myprotein Triple Nut Butter:
Due to the nature of our site, we get great, exclusive deals to offer you. Do not hesitate to check out our MyProtein deals and discounts page to ensure you get the best promotions out there.
* as of writing this review
The current price of a 1kg tub of MyProtein triple nut butter is £15.49
Click the button below to find out more now.