MyProtein Reviews: Protein Brownie & Protein Muffin Mix
MyProtein have developed their Bake At Home Range filled with Protein Brownie Mixes, Mug Cakes, pancake mixes, Protein Muffin Mixes and loads more. You obviously want to know what these amazing high protein bakes are like – which is why we've tried and reviewed them for you!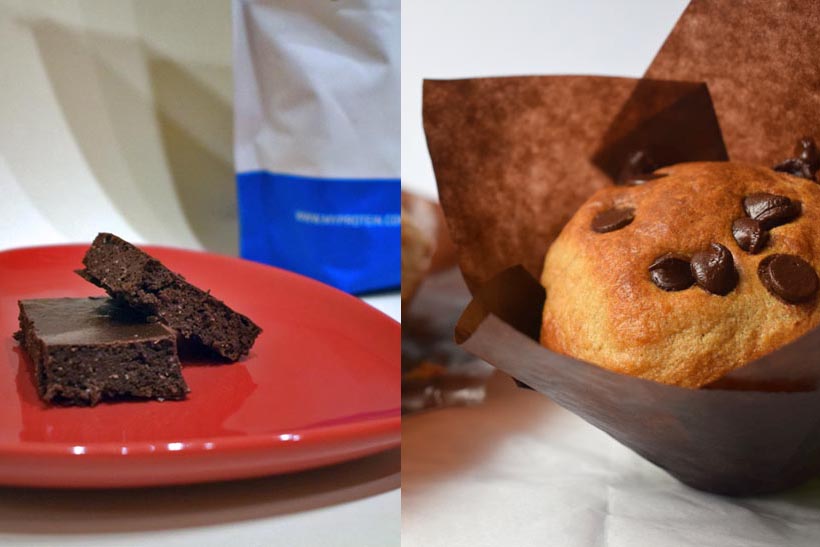 Perfect for those with a sweet tooth and aspiring protein chefs.
Protein Brownie Mix
With the reduced stress of baking home cooked brownies from scratch, this mix makes it so easy. All it requires is:
Some yogurt

An egg

And a touch of milk
It's super quick, easy and completely eradicates the confusion and annoyance of starting from scratch – it also saves on washing up (bonus).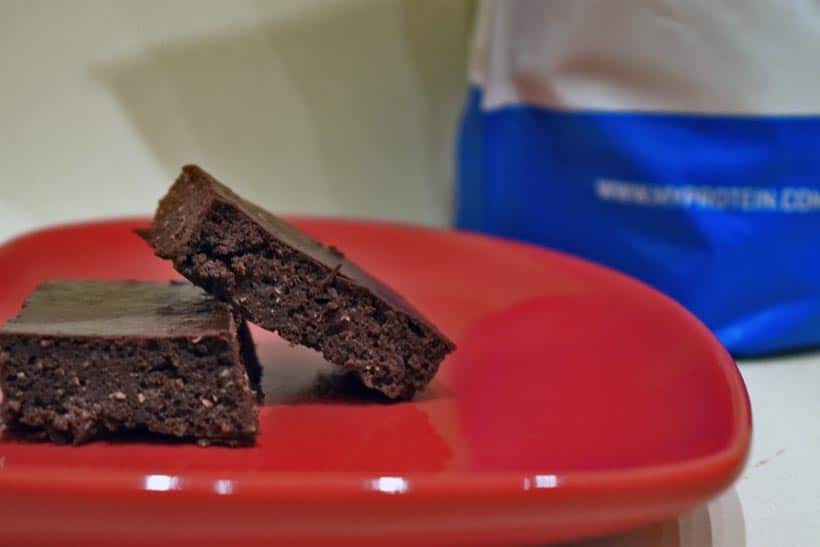 Though, if you're rubbish at baking, like me, it's still easy to forget ingredients. I managed to completely forget about the egg the first time I made this and ended up with a giant crumbly mess *Face Palm*.
Nutrition:
To make it you need 6 scoops (150g) of protein brownie mix. 5 scoops makes around 16 portions, but it really depends on the size you cut the squares and how much you plan to eat.
Made using Rolled oats and whey protein, this protein brownie mix is extremely Moorish.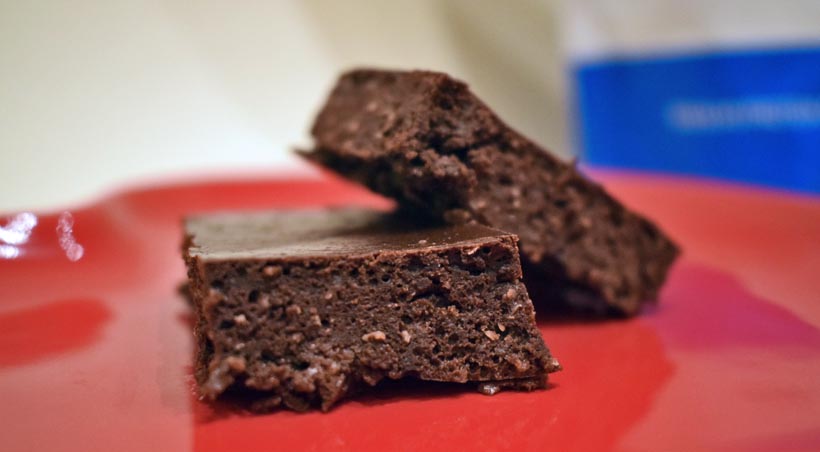 Here are the nutritionals of the mix as sold, (don't forget you need to add eggs, milk and yoghurt).
Macros As Sold:
Protein – 57% – 76g

Carbohydrates – 29% – 39g

Fat – 14% – 6g
Nutritionals:
Per 100g

Per whole mix(150g)

Energy

364 kcal

546 kcal

Fat

5.3 g

6 g

of which saturates

1.7 g

2.5 g

Carbohydrates

26 g

39 g

of which sugars

3.1 g

4.7 g

Fibre

8.1 g

12.1 g

Protein

51 g

76 g

Salt

1.0 g

1.50 g
How To Make:
Mix 150g of Protein Brownie Mix with 175g of Greek yoghurt, 45g of milk and an egg

Whisk or blend into a smooth batter

Grease up a baking tray – we used coconut oil to do this.

Pop the baking tray in a pre-heated oven (around 180 degrees)

Cook for 18 – 20 minutes or pop a fork or toothpick in it, if it comes out clear it's cooked and ready to be gobbled up.
My Thoughts
For some reason, I figured this would come out chewy and dry like many protein bars, but it was delicious and especially good while still warm. I wish I had some ice-cream to go with it – warm brownies and vanilla ice-cream are life.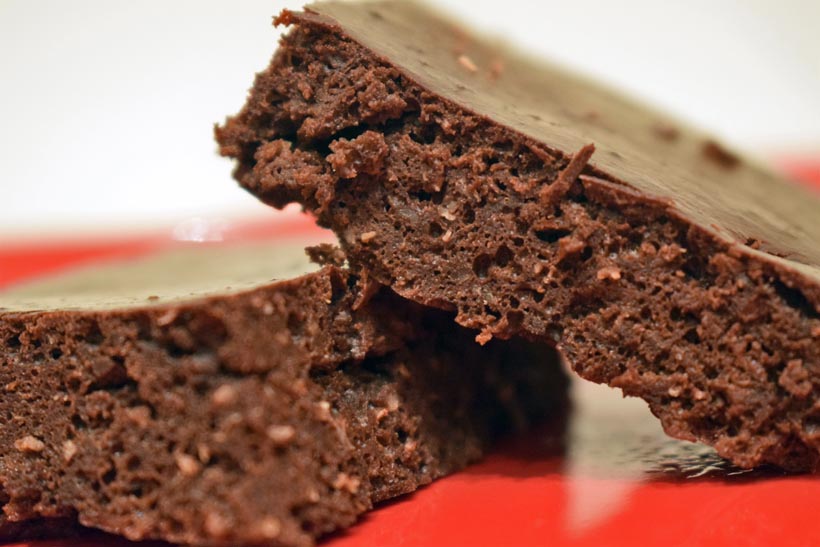 The second time I made these I add in a giant handful of chocolate chips, just to add to the gooey, chocolatey goodness. It did not disappoint.
Also, I recommend you lick the spoon on this one – the mix tastes incredible before cooking and smells even better whilst cooking.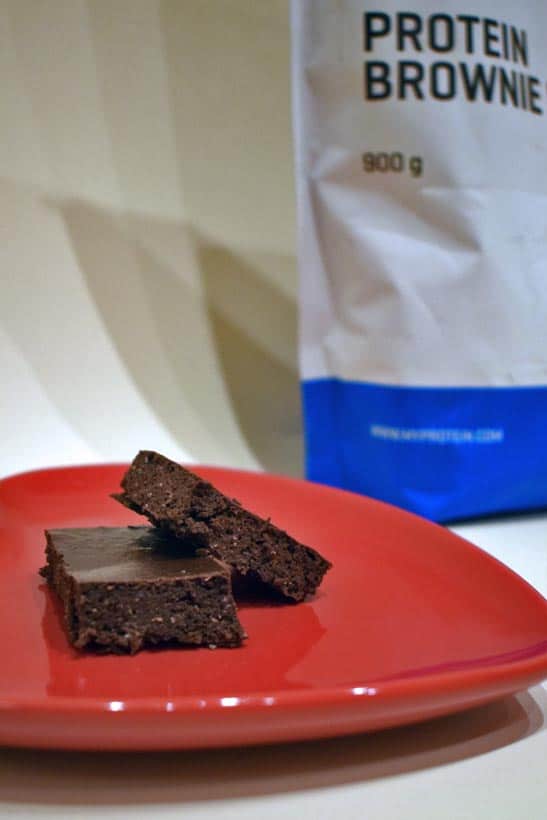 But please remember to put the egg in it – the crumbly mess I made the first time tasted good but I had to spoon it in my mouth like bread crumbs.
Protein Muffin Mix
When you can bake a batch of tasty protein muffins in under 15 minutes, why wouldn't you?
Created using different protein sources including:
Whey

Egg

And milk protein
These protein cupcakes are a quick and easy way to boost your protein intake.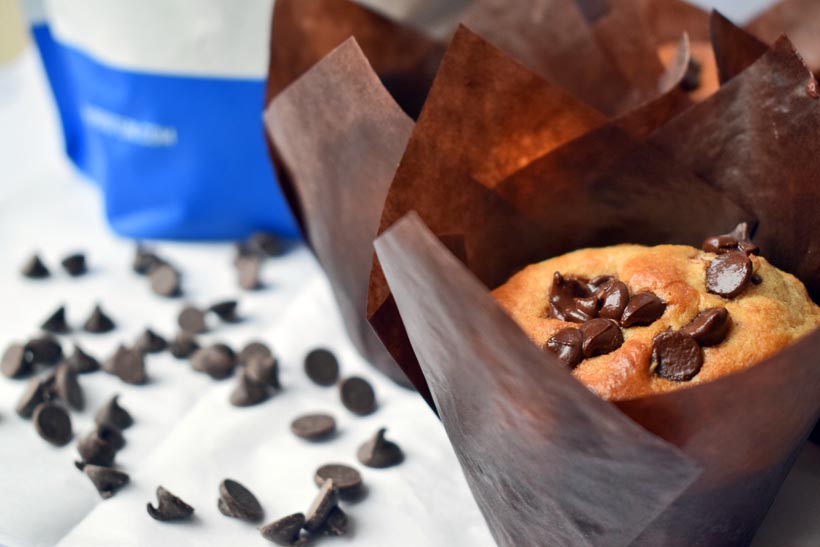 They are so easy to make and only require a few ml's of milk and some coconut oil. So they're perfect for anyone who enjoys the joy of baking without the stress and washing up that comes with it.
Nutrition:
3.5 scoops (100g) makes approximately 4 standard size muffins. You could stretch this out to make 6 – but they would be rather small and un-muffin-like.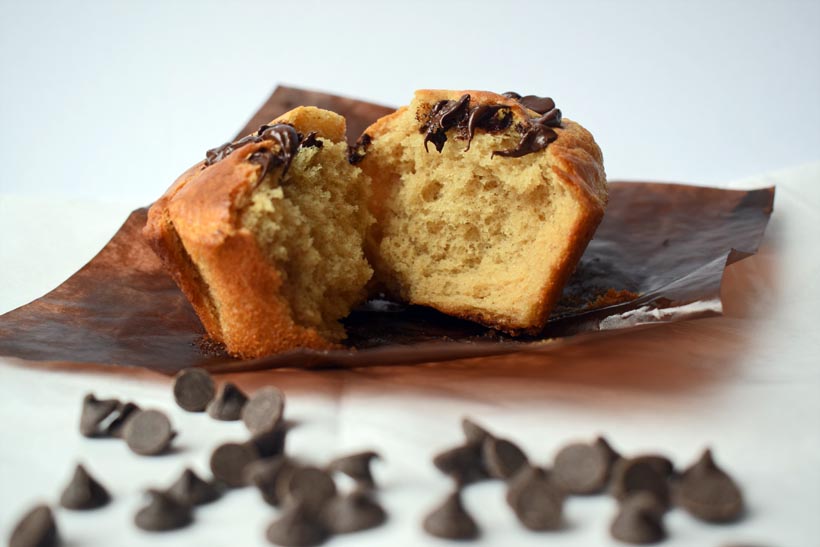 Macro wise, for the whole 4 muffins (as sold) will be:
Protein – 41% – 36g

Carbohydrates – 48% – 42g

Fat – 11% – 4g
Nutritional Info (as sold):
Per 100g

*RI

Energy

1523 kJ/360 kcal

18%

Fat

4.4 g

6%

of which saturates

1.6 g

8%

Carbohydrates

42 g

16%

of which sugars

26 g

29%

Protein

36 g

72%

Salt

3.3 g

55%
How To Make:
Even easier than the protein brownie mix all this muffin mix requires is coconut oil and milk.
Take two tablespoons of coconut oil and microwave until liquid

Mix coconut oil and 100g of muffin mix with 100ml of milk (skimmed, whole, semi – whatever you prefer/fits your macros)

Once mixed, separate into 4-6 portions either straight into a muffin tray or in muffin paper

Cook for 12-15 minutes or until golden on top

My Thoughts:
Although tasty, I did find them slightly dry and plain – I suppose using unflavoured mix could be the cause of that. My second attempt at making them I decided to add some chocolate chips and some Toffee FlavDrops to add to the flavour and it helped with the taste, although they were still slightly dry.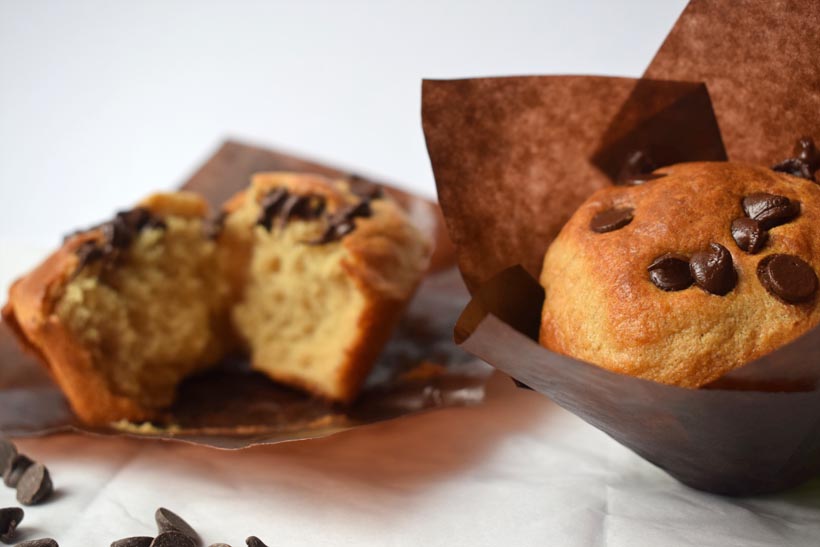 Many people have suggested blending up a banana and adding some fruit to soften it up – some suggest adding more coconut oil, I haven't tried these suggestions just yet, but if you have please let me know.
Not as good as a real, highly calorific triple chocolate muffin – but I never expected it to be. It was, however, a pretty good, macro fitting substitute.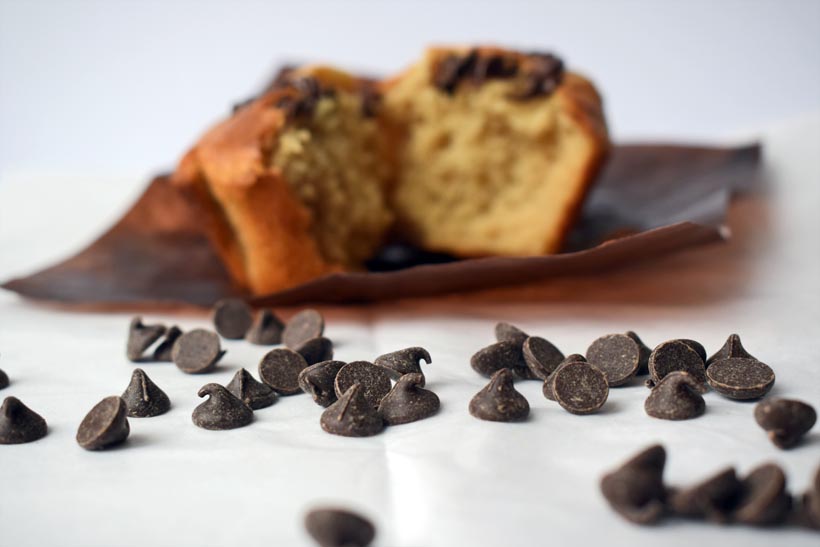 Other Tasty Alternatives:
As well as the tasty Protein Brownie Mix and High Protein Muffin Mix MyProteins bake at home range has so much more to offer. You could try their Protein Pancake mix – which we highly recommend. The Protein Cookie mix – which we are yet to try, but if it's anything like their ready made Protein cookies it will be delightful. A High protein Flapjack Mix, Protein Custard AND High Protein Mug Cakes. The range is stocked full of goodies and you can check them all out on the Myprotein website.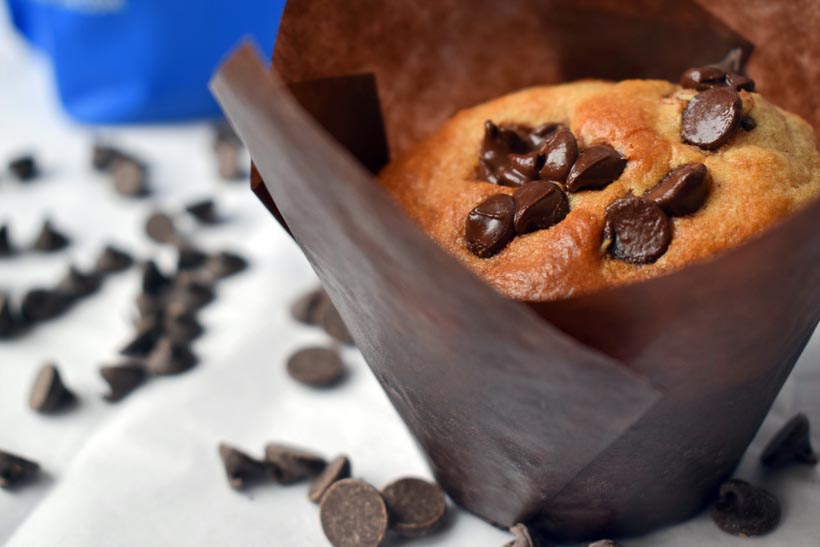 Price and deals:
As with all MyProtein products, Protein Promo can really help you get the best offer possible, find out what we have on offer right now on our MyProtein page.
**As of Writing** A kilogramme of The Protein Brownie Mix should cost you £16.49
and
The Protein Muffin Mix retails at £14.49 per kilo
however, we managed to get both for £11.37 and £9.87 respectively. To keep your eyes peeled for offers like this – why not bookmark our MyProtein offers page.