Wholemeal Protein Baps and Turkey Thigh Burgers from Musclefood
The bbq's on. The meats sizzling. Flies are trying to attack the salad and the burger buns are toasting in the oven. Sound like your Summer weekends? It's hard to keep your abs in check with the generic bbq foods and high carb crispy/bready snacks flying around. That's why Musclefood have made it easier for you to up your burger game with these lower carb and higher protein alternative.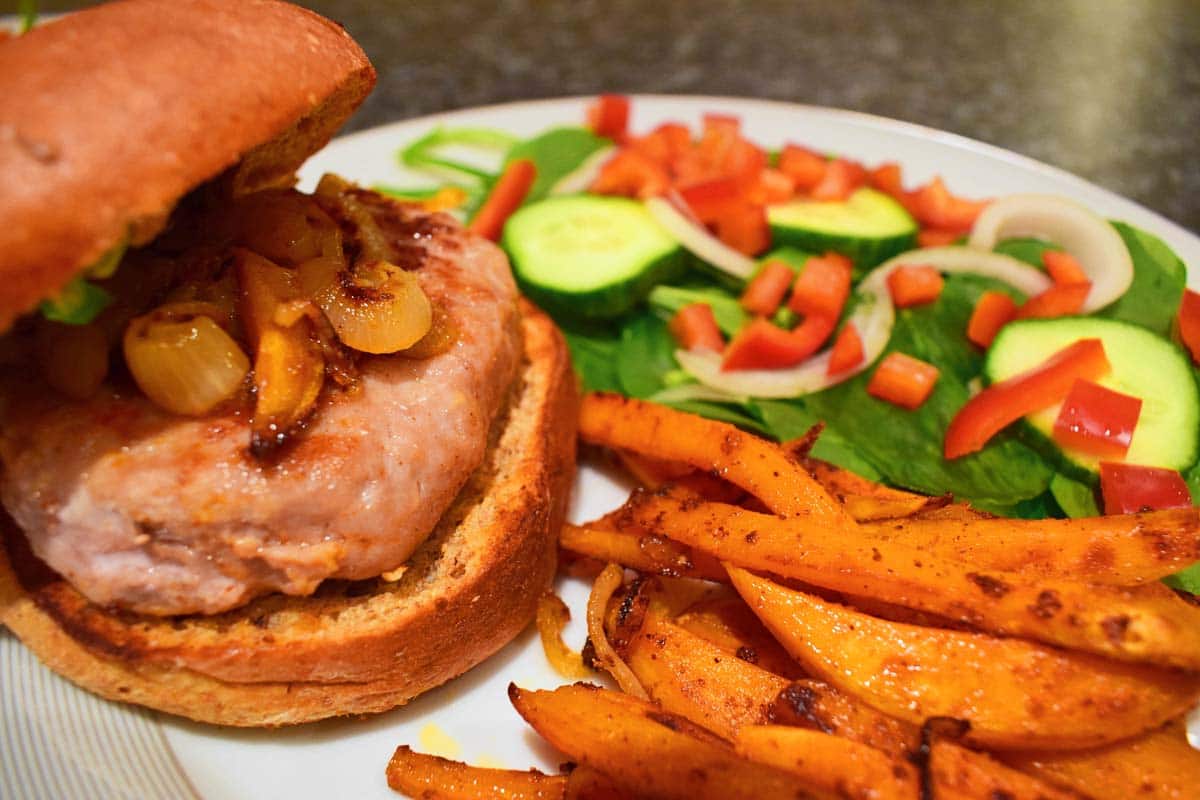 Wholemeal Protein Baps
Musclefoods High Protein Baps have been developed by a team of nutritionists, one of Britain's most trusted bakeries and the one and only Dr Zak–The bodybuilder who dedicates his life to health, fitness and building muscles. Studying chemistry, biochemistry and biotechnology at university and with a Doctorate degree from the Royal Free Medical School. The 4 times UKBFF, 2 times NABBA champion is more than qualified in the development of high protein foods.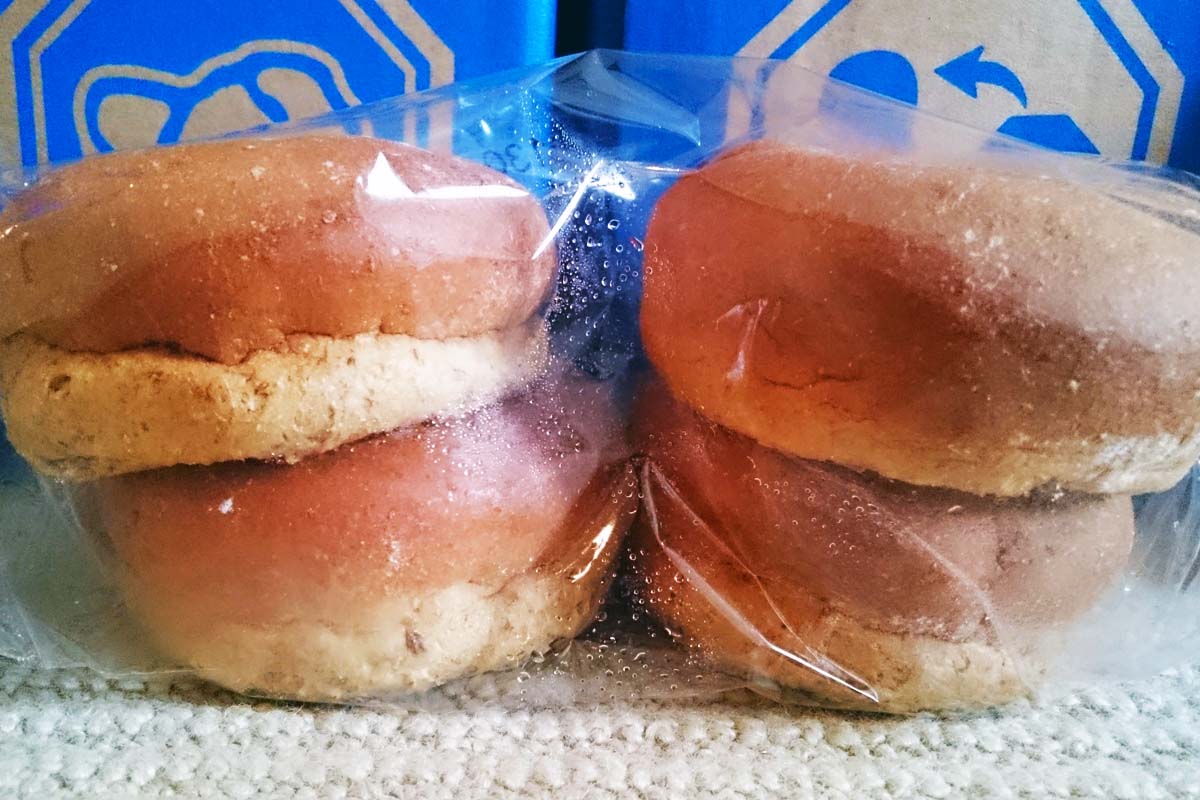 Overview & Nutritional Information
Developed with sports people and fellow bodybuilders in mind these baps feature a mega 22g of muscle building protein per serving!
It's all due to the main ingredients, which are Wholemeal Wheat Flour, Wheat Protein Isolate and Pea Protein Isolate. All that extra protein is great at keeping you fuller for longer as protein is the number one macronutrient for satiety.
Nutritional Values
Per  Serving
Energy (kj)
 857
Energy (kcal)
219
Protein
21.9g
Carbohydrate
21.7g
of which Sugars
3.7g
Fat
4.3g
of which Saturates
0.765g
Fibre
3.0g
Sodium
0.034g

Value
For a pack of 4 wholemeal baps from Musclefood, you'll be looking to spend £2.50, that's less than 61p each. Perfectly valued for such a speciality product. Being pretty dense and heavy, you're getting way more for your money. More filling than normal baps, just one of these baps will be enough to satisfy your carb cravings for hours, way more than the usual shop bought baps do.
Taste
Due to the density of these burgers, I was dubious about the taste. Luckily I was pleasantly surprised to find out these High Protein Baps taste JUST like normal wholemeal baps. I wouldn't be able to tell the difference in a taste test. They may be thick and heavy to hold, but not to eat. They are also extremely satisfying, due to the high protein content. There was one noticeable difference to a normal bap and that was their hollowness. When I chopped it in two I noticed a massive air pocket – not that I'm complaining, it made a perfect salad and caramelised onion cubby hole.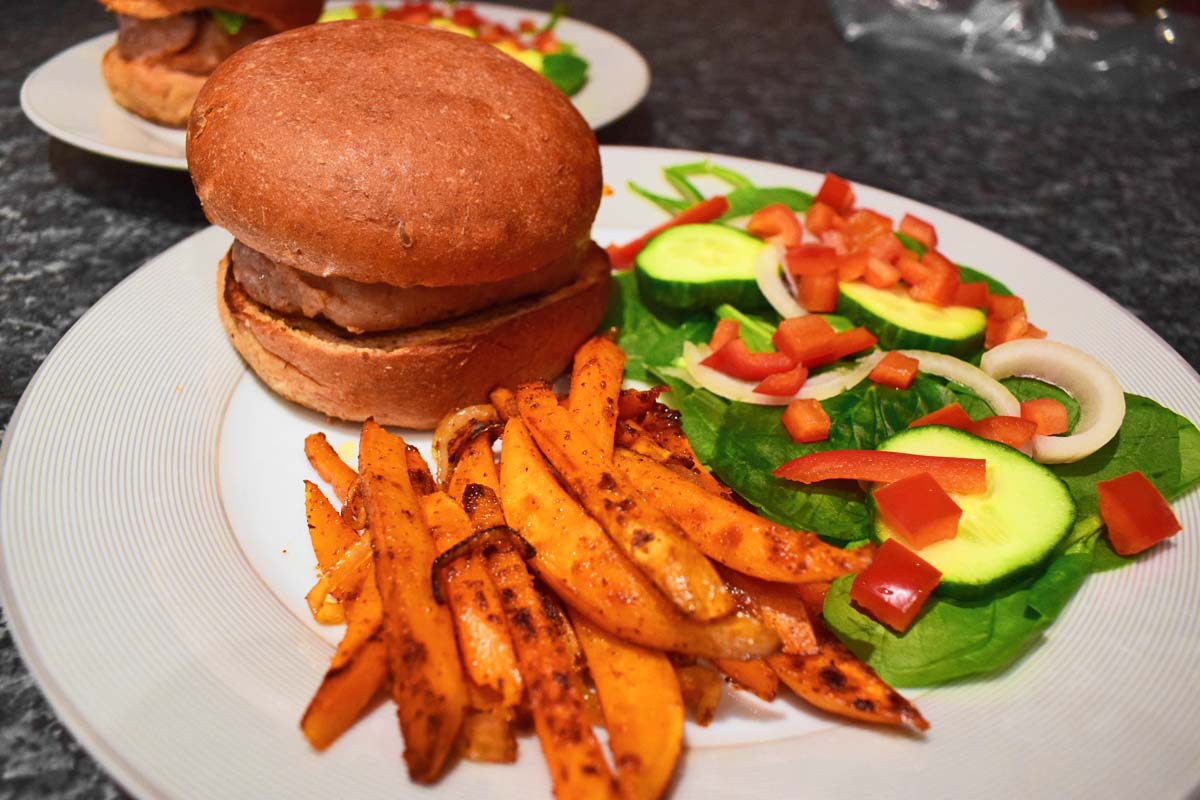 Turkey Thigh Burgers
What's better to go in a healthy wholemeal bap than Musclefoods Turkey Thigh Burgers. Nothing (unless you want a fatty steak that is). Musclefoods Turkey Thigh Burgers compliment the protein baps perfectly, due to the fact that they're extremely lean. With just 175.6 calories in each burger, you can rest assured that you'll be getting a healthy meal that won't sabotage your macros.

Overview & Nutritional Information
These Turkey Thigh Burgers contain a mighty 21g of protein per burger and less than 5g of carbs perfect for cutting down. With 8g of fat, these burgers won't dry up like other turkey burgers and won't lose their size during cooking.
| Active Ingredient | Per Serving | Per 100g |
| --- | --- | --- |
| Energy (kj) | 736.44 | 646.0 |
| Energy (kcal) | 175.6 | 154.0 |
| Protein | 20.9g | 18.3g |
| Carbohydrate | 4.56g | 4.00g |
| of which are sugars | 1.5g | 1.3g |
| Fat | 8.2g | 7.2g |
| of which are saturates | 2.5g | 2.2g |
| Fibre | 0.1g | 0.1g |
| Sodium | 1.8g | 1.6g |
Pop them on the grill, on the bbq, in the oven, or on the hob and enjoy a healthy, meaty, turkey burger.
Value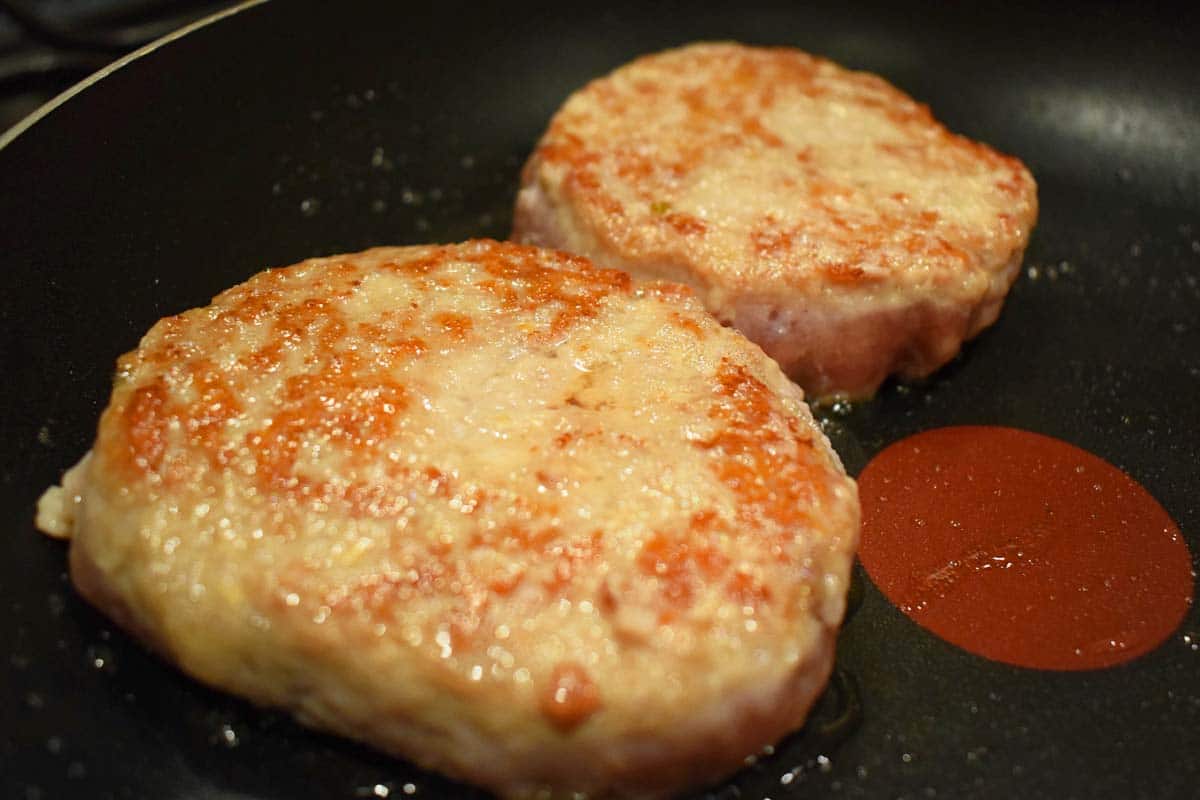 At only £1.50 for two turkey burgers, you can be certain that you're getting great value for money. Competitively priced in comparison to the supermarkets, these turkey burgers win on the price scale. You can even have a meal for 2 for under £5 when you combine these turkey thigh burgers and Dr Zaks wholemeal baps – you'll have loads of cash spare for dessert.
Taste
These Turkey Thigh Burgers have the perfect texture, they're not mushy, chewy or tough, they are exactly how a burger should be. The light seasoning is noticeable giving them a mouth-wateringly delicious flavour. It's hard to believe that these are so healthy as they are so juicy and succulent. When frying these in coconut oil I noticed they don't shrink or shrivel at all – which is a bonus as I like to get out what I put in!

How To Buy
Both Dr. Zaks High protein wholemeal baps and the Turkey Thigh Burgers are available from Musclefood. Make sure when you purchase you head over to our offers page to make sure you grab a bargain and get the most out of your money. Delivery is through DPD which is a pretty reliable service, you can track it online, pick up from a local shop or ask them to leave the package in a safe location. Prices for a delivery start at £4.95 but are free if you spend over £75 – perfect for when you want to bulk buy.