Muscle Food Sweet and Salty Protein Popcorn Review
Although the packaging leaves a lot to the imagination, Musclefood's Sweet and Salty Protein Popcorn, may just be the perfect addition to your Netflix and chill nights. This popcorn contains more protein than normal and also comes in two flavours; sweet Cinnamon and tasty Hot Salsa.
Overview and Nutrition
Traditional popcorn is widely recognised for its healthy contents. Naturally low in sugar, fat and packed full of healthy whole grains, it's already nutritionists favourite snack. This bag of protein popcorn contains 65g of sweet and salty kernels. 15g of that is just from protein and only 1g is from sugar.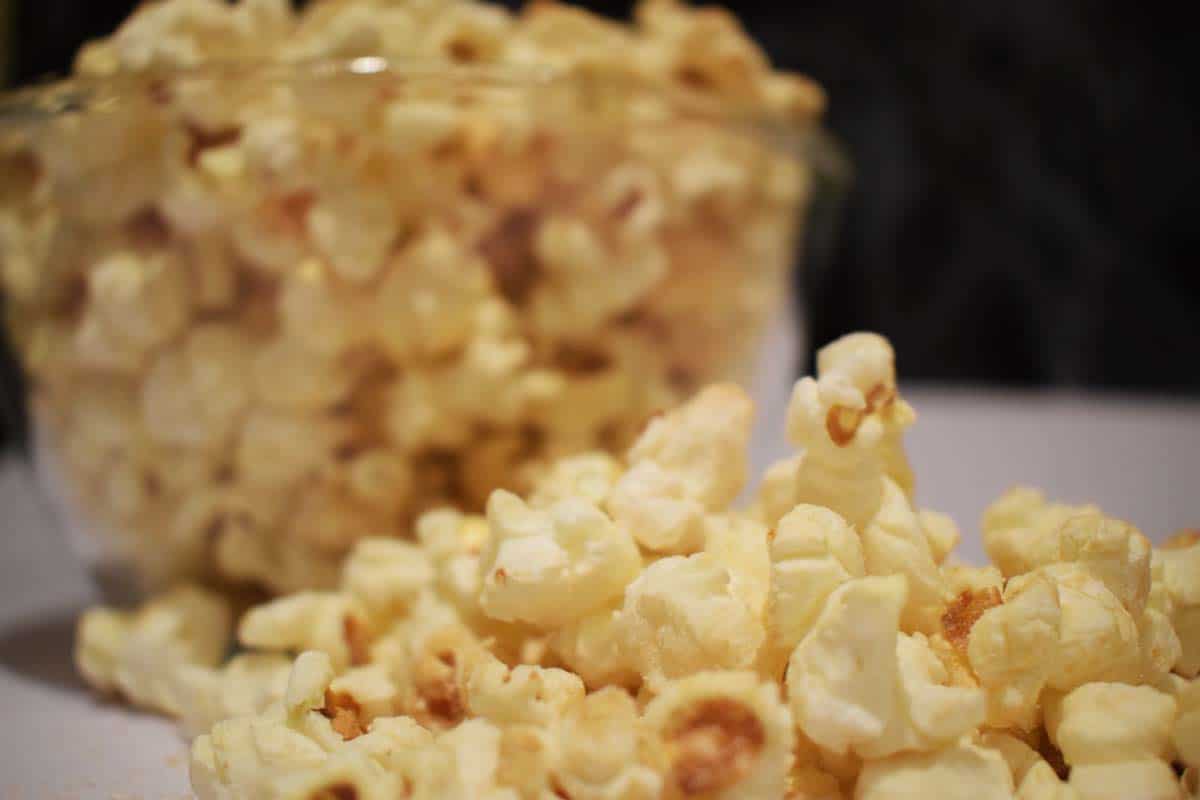 Packed with fiber. Musclefood's Sweet and Salty Protein Popcorn prides itself on not adding any artificial colourings or flavours. All it contains is a little natural sweetener (Stevia) and a touch of salt.
| Nutritionals | Per Serving | Per 100g |
| --- | --- | --- |
| Energy (kj) | 1,137.5 | 1,750.0 |
| Energy (kcal) | 271.1 | 417.0 |
| Protein | 15.3g | 23.6g |
| Carbohydrate | 32.05g | 49.30g |
| of which Sugars | 1.1g | 1.7g |
| Fat | 8.3g | 12.8g |
| of which Saturates | 1.1g | 1.7g |
| of which Monounsaturates | 2.4g | 3.7g |
| of which Polyunsaturates | 4.5g | 6.9g |
| Fibre | 3.3g | 5.0g |
| Sodium | 1.4g | 2.2g |
These 65g bags of nutritional greatness can be enjoyed any time of the day. Packed full of complex carbohydrates, why not ditch your shake and have a bag of popcorn instead. They'll fit your macros and won't leave you hungry.
Are They Tasty?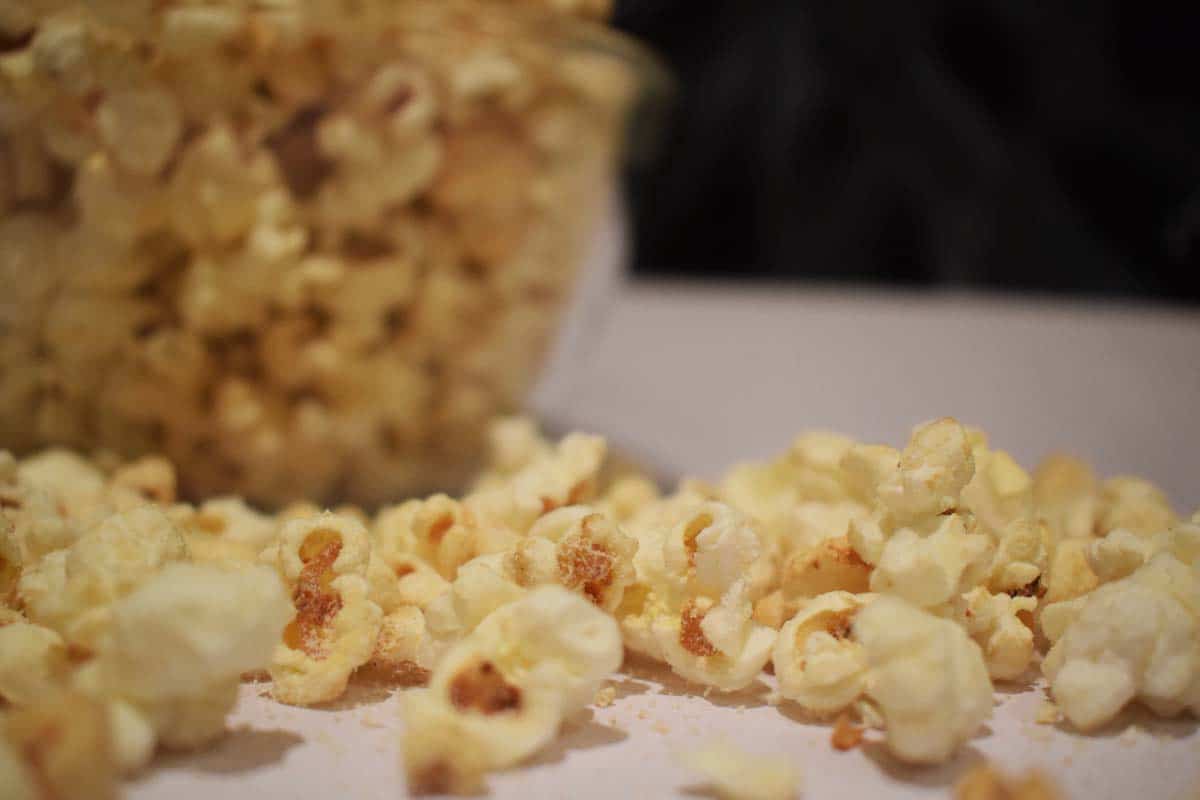 Yes. Although slightly dusty, the popcorn is crisp and tasty. Not as sweet as shop bought popcorn, which is unsurprising as there's no added sugar, but sweet enough. Some of the kernels have slightly more flavour than the others, and you can usually tell which ones just from looking at them, but this is the same with most popcorn. Before you open the pack it's a good idea to give the bag a good shake to ensure even coverage of flavour. Overall, these are a great addition to the weekend snack list. The perfect guilt-free treat.
What About The Value?
At just £1.99 for 3 bags, these little, yellow kernels of popping joy are competitively priced. Other sports nutrition brands on the market have similar products priced way higher. Supermarket brands may be cheaper but the nutritionals will be nowhere near the same. You'll definitely be getting more bounce for the ounce with these bad boys. It's not really fair to compare Musclefood's Sweet and Salty Protein Popcorn with any shop bought brands, as they are completely different.
BTW if you couldn't figure it out. It's only 55p per bag, probably cheaper than a Freddo bar!
How To Buy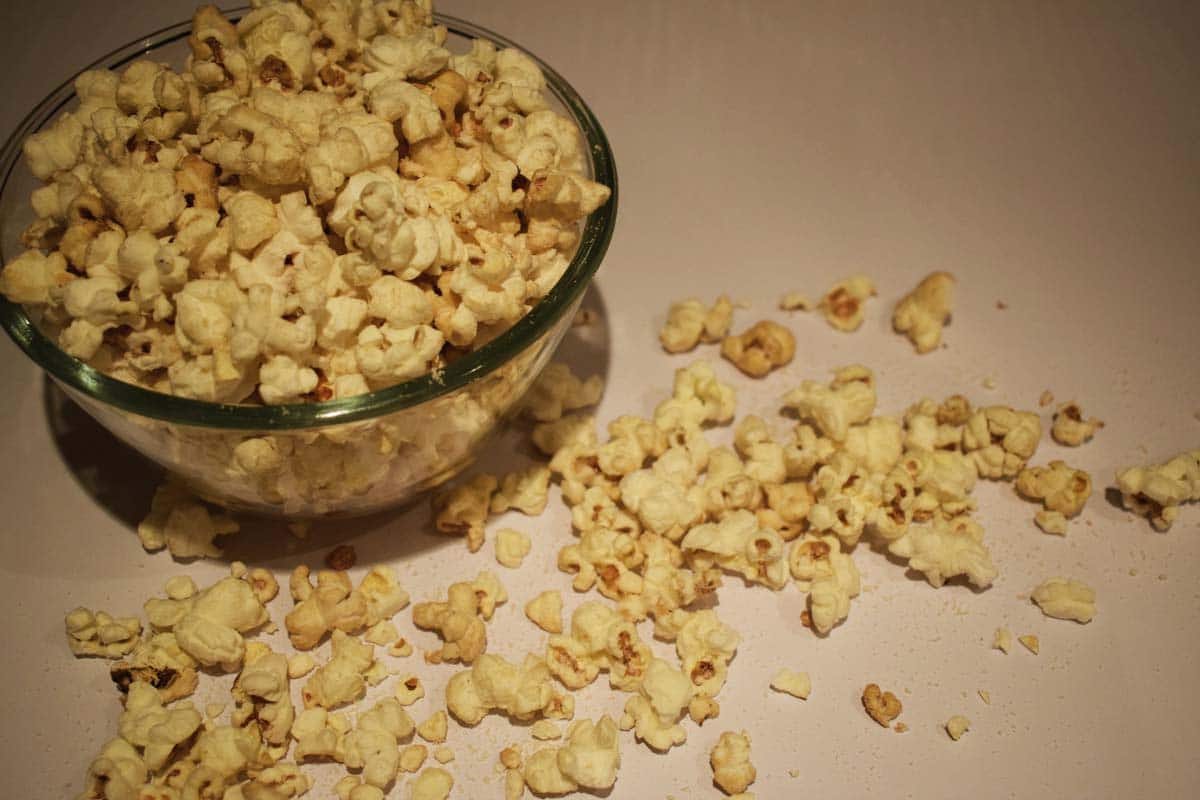 To get your hands on Musclefood's Sweet and Salty Protein Popcorn head to our Musclefood page and read our "How To Guide". Musclefood deliveries run between Sunday and Friday, so make sure you order before 7pm on Thursday to receive your order ready for the weekend. Deliveries are with DPD so you can track your package, pick it up from a shop or ask them to leave it in a safe place. DPD is a premium delivery service so you can ensure your package will be taken care of. Delivery costs £4.95 per order but spend over £75 and it's free, so make sure you team up your order with Musclefood's amazing meat, supplements, and other nutritional goodies–and don't forget to use our exclusive discount codes and read our guide for information on how to place your order.