Muscle Food's High Protein Vanilla Ice Cream Review
It may be chilly outside but that doesn't mean you can't eat ice cream, right? We've been trying Musclefood's high protein vanilla Ice-cream in the middle of the freezing cold Winter just to give you the low down.

Due to "normal" ice-cream being super high in fat's and sugar, It's extremely difficult to fit it in your macros. Flexi dieting will only get you so far. If you want an Ice-cream that perfectly fits in your diet, then take a look at Musclefoods High Protein Ice-cream.
Handmade by a group of award-winning British Ice Cream Makers this Ice cream boasts a whopping 20g of protein per serving. The suggested serving size is 150ml, so if you usually get through a whole tub of B&J to yourself, you might want to take note.
Overview and nutrition
As well as being massively high in protein, Musclefoods High Protein Ice-Cream prides itself on being low fat, low carbs and containing absolutely ZERO sugar.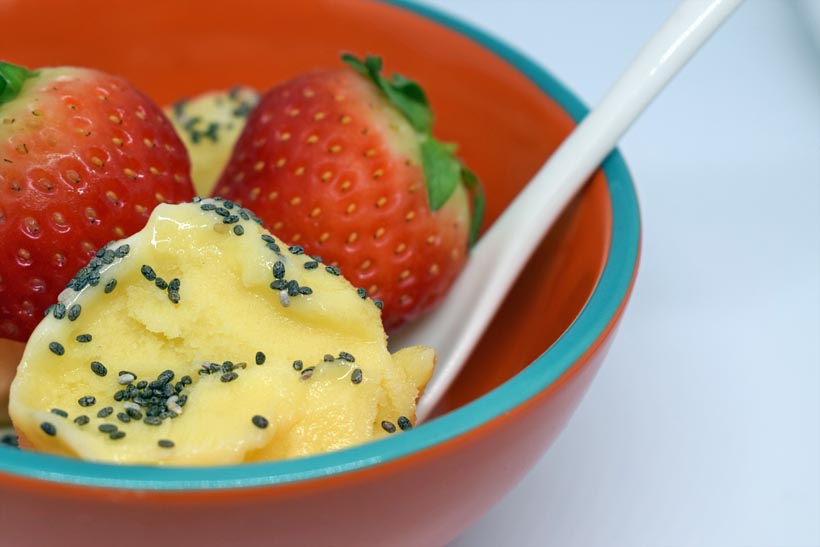 With the main ingredients source being Skimmed MILK, Whey Protein Isolate and  Skimmed MILK Powder, it's easy to see where the high protein contents come from.
| Nutritional Values | Per Serving | Per 100g |
| --- | --- | --- |
| Energy (kj) | 582 | 388 |
| Energy (kcal) | 138 | 92 |
| Protein | 20.1g | 13.4g |
| Carbohydrate | 18.9g | 12.6g |
| of which Sugars | 0.2g | < 0.1g |
| of which Polyols | 17.1g | 11.4g |
| Fat | 1.1g | 0.7g |
| of which Saturates | 0.9g | 0.6g |
| Fibre | 0.2g | 0.1g |
| Sodium | 0.1g | 0.072g |
So if you're counting calories it makes perfect sense to replace your usual B&J Ice cream tub with this high protein, low fat and low carb substitute.
Taste and Texture
Let's start with the negatives. When I opened my Musclefood delivery I was a little disappointed with the packaging, I know it's not a massive deal but I just figured it would look a little more appealing. But, bad packaging doesn't equal bad taste so I still had high hopes.
I put my badly packaged tub in the freezer and left it, for quite some time actually as Ice-cream in winter just doesn't seem too appealing.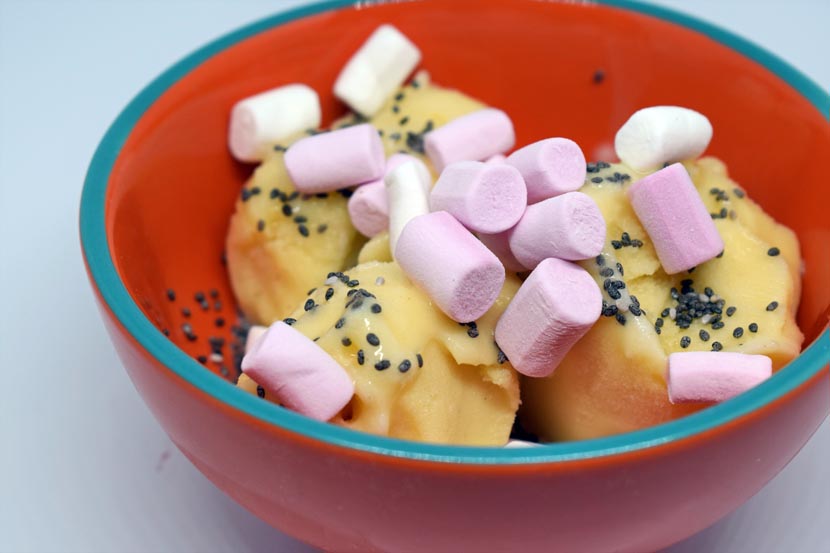 Then one day I spontaneously decided I fancied a throat-cooling snack. I opened the freezer. Took out the tub. Opened the lid. Grabbed a spoon. Then I bent it on the rock solid, frozen dairy delight. Yep, if you're planning to eat this, you're going to want to leave it out the freezer for a little while first – no spontaneous Bridget jones moments with this.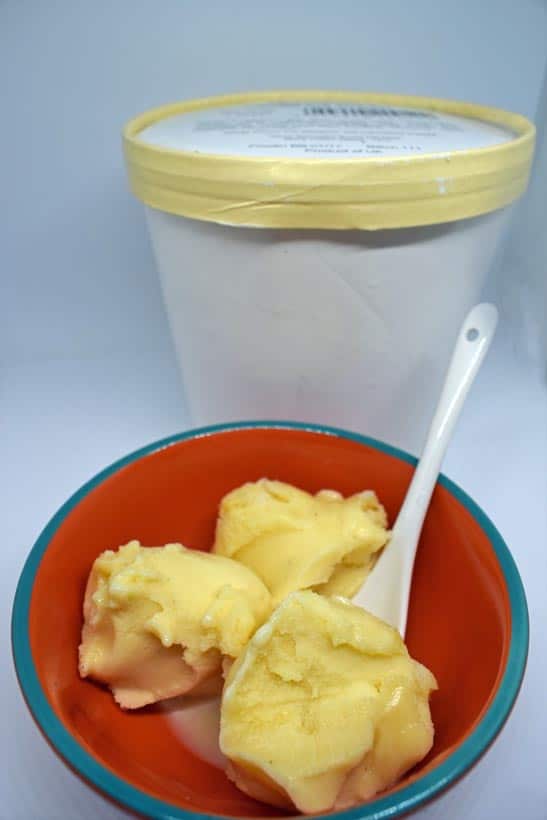 This time I put my tub in the fridge around an hour or 2 before I planned to eat it and let it soften up. Once soft enough to scoop I could hardly tell the difference between this and normal ice-cream. I added a spoonful of Chia seeds, some strawberries and some marshmallows. It tasted so good I tried to inhale it all down in one go giving myself an awful bout of brain freeze.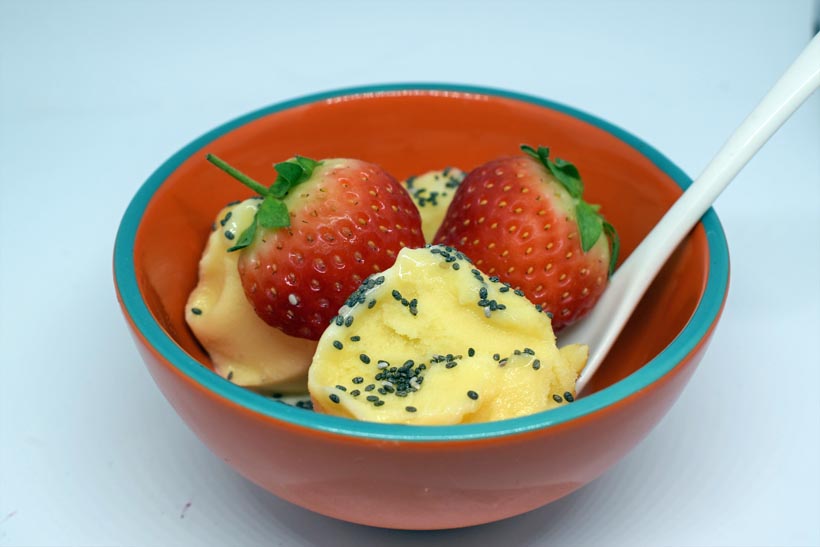 So, If I was to rate this High protein Ice-Cream out of 10, the packaging would be a 3 because it's just a bit dull, but it does the job. The taste would be a 9 because it's so close to the real thing. And the texture would be a 10 because, well it's no different to standard ice-cream.
Why should you try it?
New Year New You….Sound familiar? With so many people changing their diets throughout the new year it's important to balance your nutrients well. With this Ice cream, you can be assured that you'll be eating adequate amounts of Protein as opposed to standard Ice-cream.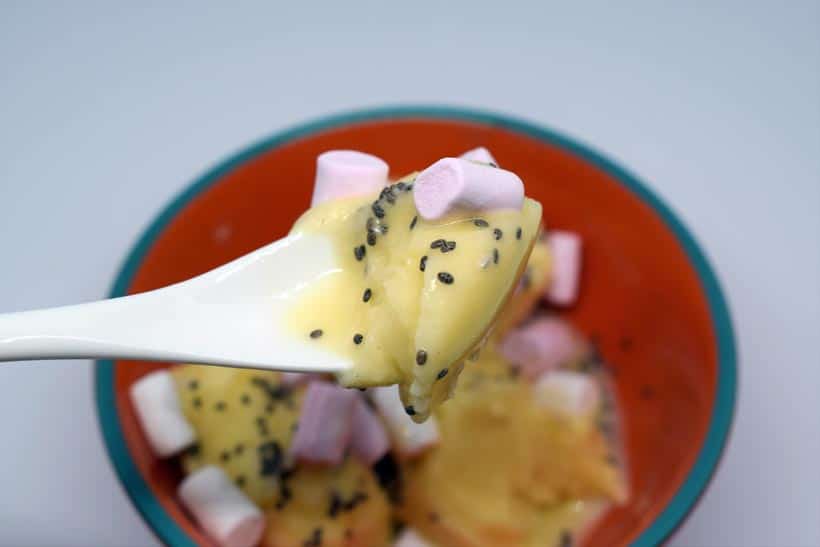 If you're looking for an ice cream lower in carbohydrates. An Ice-cream higher in Protein. Ice-cream lower in fat or an Ice cream lower in sugar then this baby has it all! It's possibly one of the most healthy ice-creams I've ever eaten.
How To Buy
You can buy a litre of this High protein ice cream from Musclefood today for just £9 and you can also get it in a Strawberry flavour. Whichever you choose, don't forget you can get the lowest prices and save your pennies by heading over to our Musclefood Discount code page and taking advantage of our exclusive money off vouchers and more. Don't miss out.