Muscle Food Protein Strawberry Cheesecake Review
Got a sweet tooth but a need to get in shape? Then Musclefood's Protein Strawberry Cheesecakes could be what you're looking for. With an incredible 21g of protein per portion, it's surprising they can even fit other nutrients in. If you're like me and "Cheesecake. Is. Life" then you're probably going to be sceptical about a lower fat, higher protein substitute. But, is there any need to be?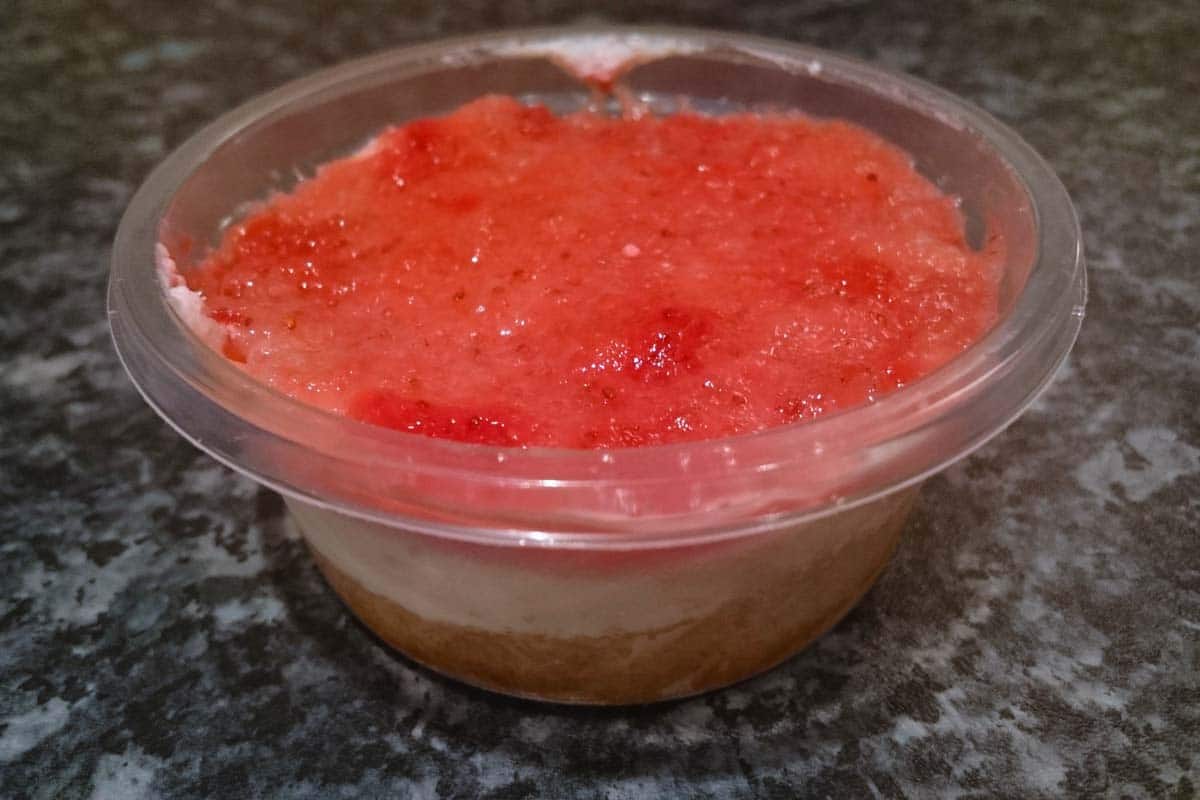 It's a welcome surprise to have a high protein pudding which looks both satisfying and luxurious as opposed to the usual generic protein bar. Not everyone want's to get their macros from a shake and a bar, which is why musclefood developed this creamy, peanut buttery based, pot of strawberry pudding.
Overview and Nutritional Information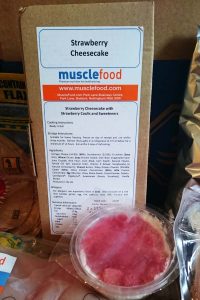 With each serving containing 5.3g of fibre, you can guarantee these little pots of joy are going to keep your tummy feeling fuller for longer. Not only that but the satiating effects of protein will also assist in ensuring you don't end up reaching for another snack straight after.
Although not as convenient as the usual protein based snacks, the handy little package is perfect for a lunchtime nibble at work, but maybe not post gym–unless you normally carry spoons around and don't mind leaving the gym eating desert. My preference would be to have this as an after dinner/lunch snack and keep the bars and shakes for post gym.
Made from the 4 main ingredients Fat-Free Cottage Cheese , Strawberries, Crunchies and peanut butter, these High Protein Strawberry Cheesecakes aren't going to be suitable if you have dairy or nut allergies (sorry)
Nutritional Info
Per Serving
Energy (kj)
1068
Energy (kcal)
226
Protein
21.4g
Carbohydrate
16.1g
of which Sugars
2.6g
Fat
13g
of which Saturates
1g
Fibre
5.3g
Sodium
0.1g
Storage and Preparation
As you can probably guess, not much preparation is necessary with a ready made cheesecake. From the chilled Musclefood delivery, you have 2 options – eat within 3 days or freeze and eat within 3 months. If you're not going to eat it within 3 days, you should probably freeze it on the day of purchase. Whilst freezing is the best option, bare in mind it will take a minimum of 12 hours to defrost.
Taste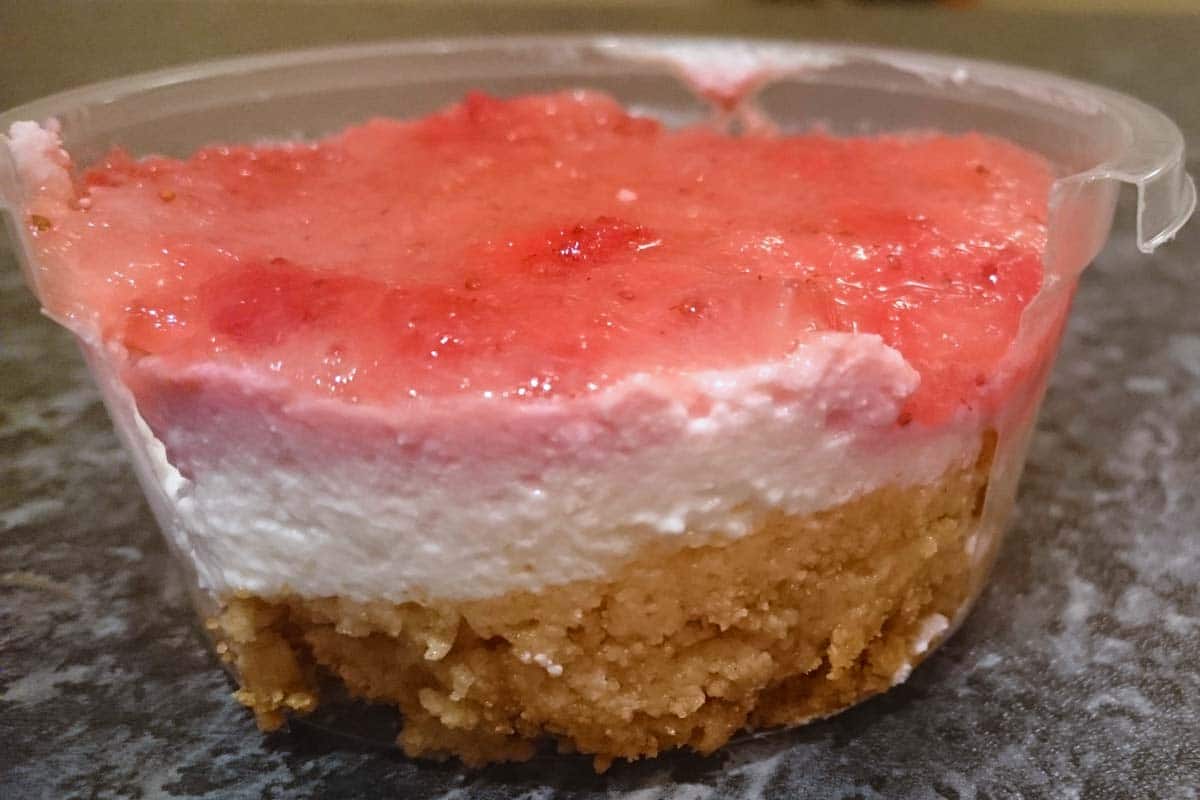 Make no mistake, if you're expecting this to taste like a twin pack of cheesecake from Tesco then you'll be disappointed. Unlike most cheesecake, which has a strong, sweet almost sickly flavour, MuscleFood's Strawberry Protein Cheesecakes are slightly more subtle. Each layer on its own is slightly flat, but when eaten in one it seems to work. There is a strong peanut buttery flavour from the biscuity base, although not as strong as expected after reading some of the reviews.
All in all, if it's the sickly, rich cheesecake taste you're looking for then it may be worth adding some sweetener to these or just looking elsewhere. but, if it's the alternative pudding to fit within in your macros, then it's pretty perfect and has just the right nutritionals.
You could always try making your own using Musclefood's Protein Crunchies, Peanut Butter, Fat-Free Cottage Cheese and some fruit.
Good Value?
The pack costs £4.95 making it £2.48 per protein cheesecake. It's obviously less than you'd pay in a restaurant but slightly more than you'd pay from a supermarket. However, as a low fat/high protein alternative that's probably to be expected.
For a guilt-free, high protein snack, the high protein cheesecakes are priced accordingly.
Want to try?
If you want to try these Strawberry Protein Cheesecakes for yourself, then have a read through our guide on "how to place your first musclefood order" and use our exclusive discount codes. Musclefood deliveries run between Sunday and Friday. Make sure you order before 7pm the night before to receive yours next day. Delivery costs £4.95 per order but if you spend over £75 it's free. Why not team up your order with some of Musclefood's amazing meat, supplements and other nutritional goodies. Deliveries are with DPD so you can track your package, pick it up from a shop or ask them to leave it in a safe place. DPD is a premium delivery service so you can ensure your package will be taken care of.