Matured British Sirloin Steak from Musclefood Review
Musclefood prides themselves on their huge range of British meats. These Matured British Sirloin Steaks from British & Irish farms are triple tenderised and matured for 21 days. With sirloin steaks at 6-7oz or 8-9oz, you're sure to find the right portion size for your perfect and tasty protein hit.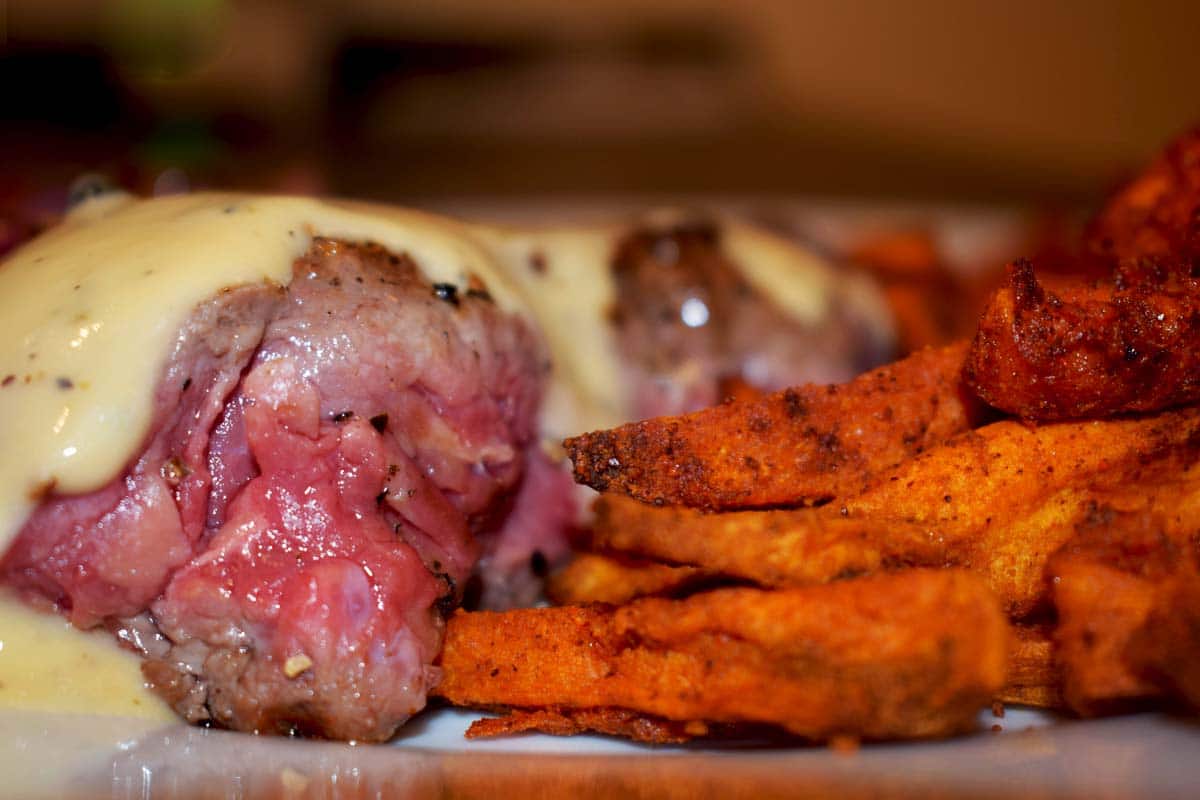 Overview and Nutrition
Steak is a staple meal for athletes, bodybuilders and sports fanatics due to its high protein contents. And while red meat used to have a bad rep, it's now been cleared of it's sins and is becoming ever more popular.
| Nutrition | Per 6-7oz steak | Per 100g |
| --- | --- | --- |
| Energy (kj) | 1063 | 625 |
| Energy (kcal) | 253 | 149 |
| Fat | 10.9g | 6.4g |
| of which Saturates | 4.6g | 2.7g |
| Carbohydrate | < 0.1g | < 0.1g |
| of which Sugars | < 0.1g | < 0.1g |
| Fibre | < 0.1g | < 0.1g |
| Protein | 38.6g | 22.7g |
| Salt (mg) | 1.139g | 0.67g |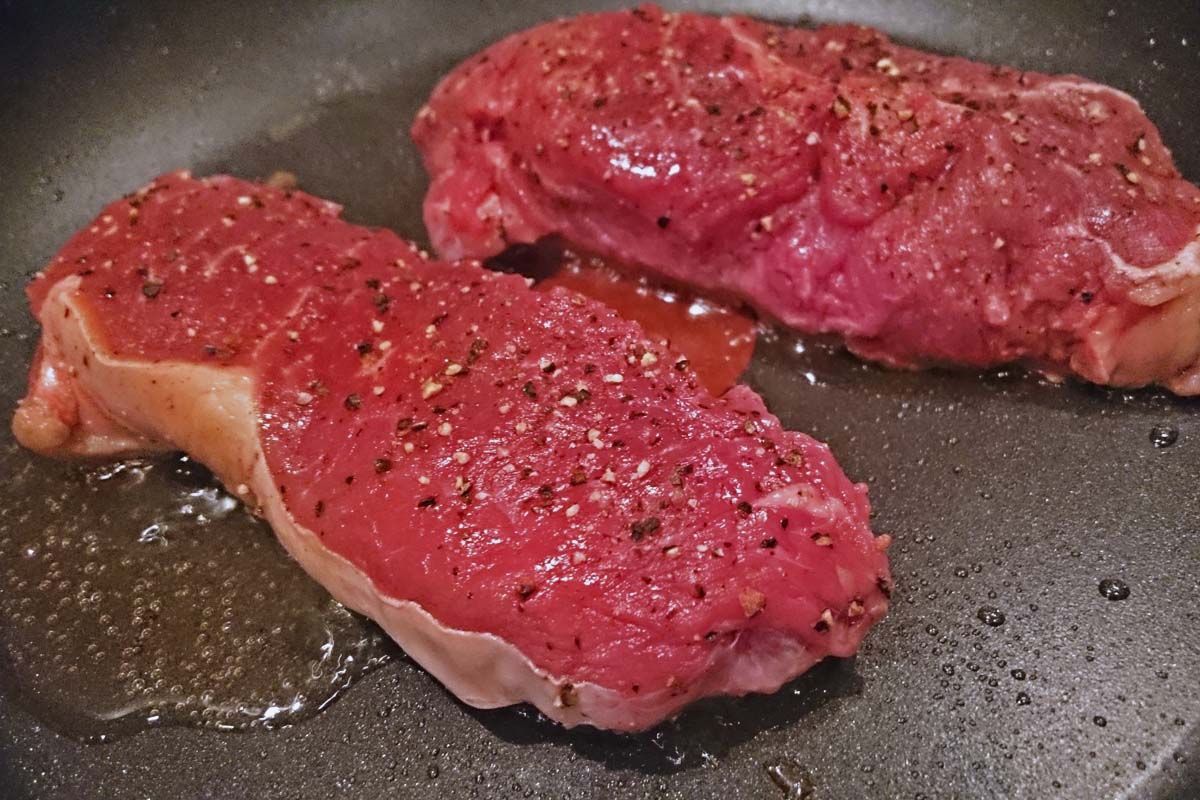 | Active Ingredient | Per 8-9oz steak | Per 100g |
| --- | --- | --- |
| Energy (kj) | 1419 | 625 |
| Energy (kcal) | 338 | 149 |
| Fat | 14.5g | 6.4g |
| of which Saturates | 6.1g | 2.7g |
| Carbohydrate | <0.1g | < 0.1g |
| of which Sugars | < 0.1g | < 0.1g |
| Fibre | < 0.1g | < 0.1g |
| Protein | 51.5g | 22.7g |
| Salt (mg) | 1.521g | 0.67g |
The Musclefood butchers trim down any unnecessary fat meaning these sirloins have far fewer grammes than most. So, at only 253 calories, 4.6g of saturated fat and a whopping 38.6g of protein, it's easy to see why Musclefood's sirloin steaks are so popular.
Taste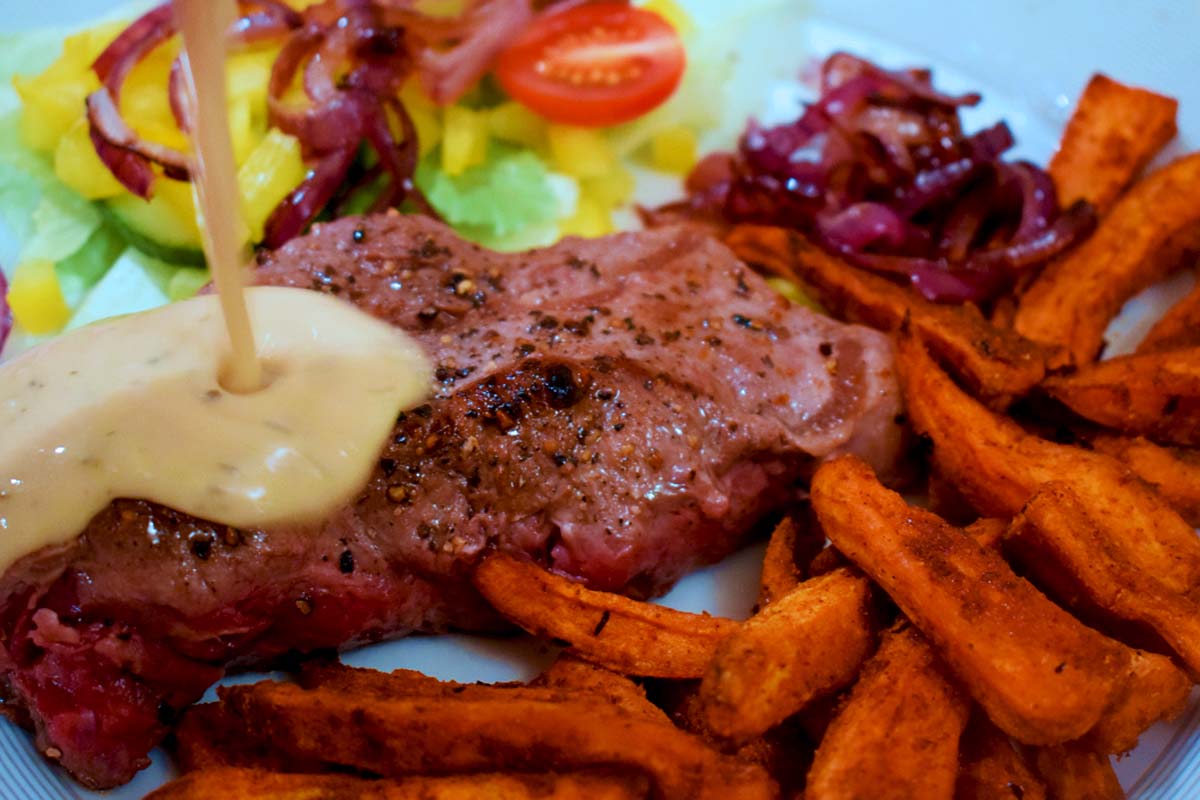 We had the 6-7oz Matured British Sirloin Steak and were not disappointed. With a massive mouth-watering depth of flavour and unbelievably tender, this melt in your mouth steak is juicy, succulent and one of the best we have tasted. Teaming it up with sweet potato fries, side salad and a layer of peppercorn sauce, this meal is absolutely flawless. The rich and meaty flavour is definitely memorable.
Preparation and Storage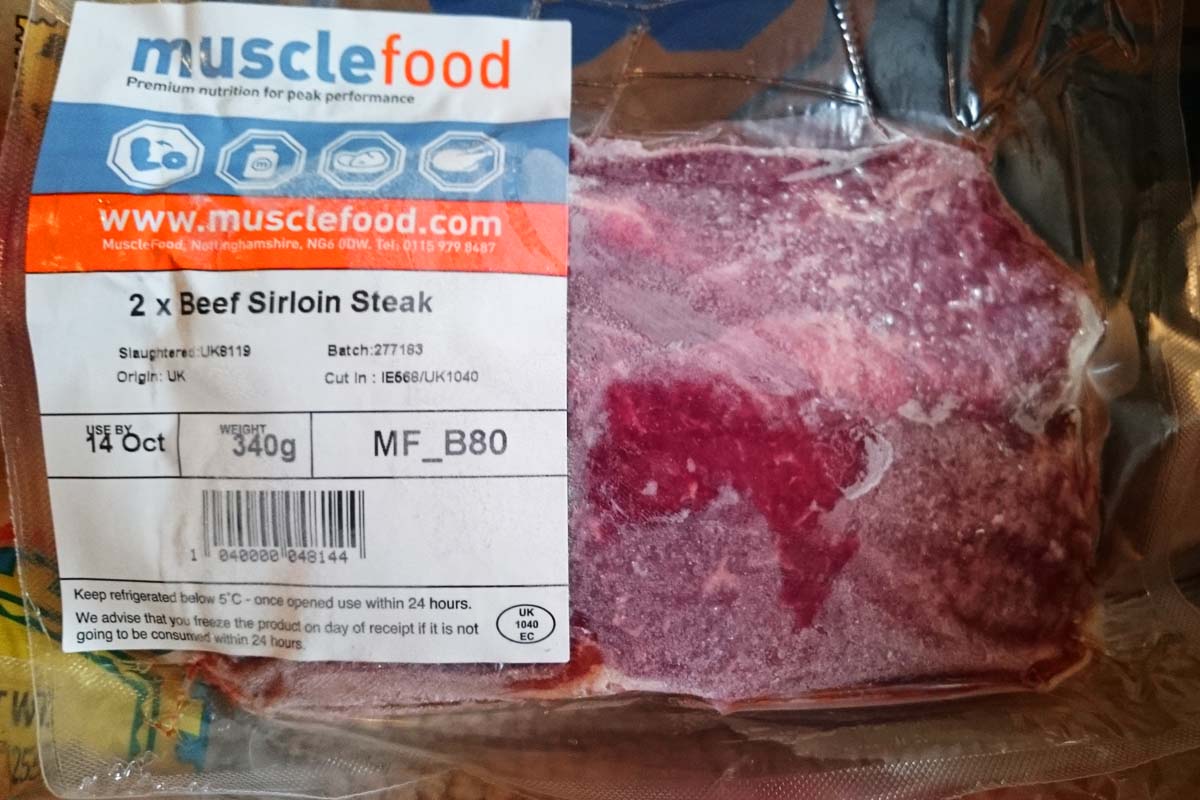 When we received our steaks the use by date was 8 days later, which I thought was a great amount of time. However, unsure if we would eat it within the week I decided to freeze them. If you are freezing them, make sure you do it on the day of purchase to ensure the freshness. Once thawed these can not be re-frozen so make sure you use them within 24 hours of opening.
I defrosted my steaks overnight and around 4 hours before cooking I left them out of the fridge to warm to room temperature. I seasoned each side with salt and pepper and left them to soak in the flavours.
when cooking I used a teaspoon of coconut oil in my pan and raised the temperature until the pain was smoking. Standing back to avoid splashes, I added the steaks to the pan and seared each side for around 4 minutes. I allowed the steak to rest for a few minutes while I added sweet potato, salad and fried onions to the plate. I added the steaks, poured on the peppercorn sauce and voila. The perfect meal.
Value For Money and How To Buy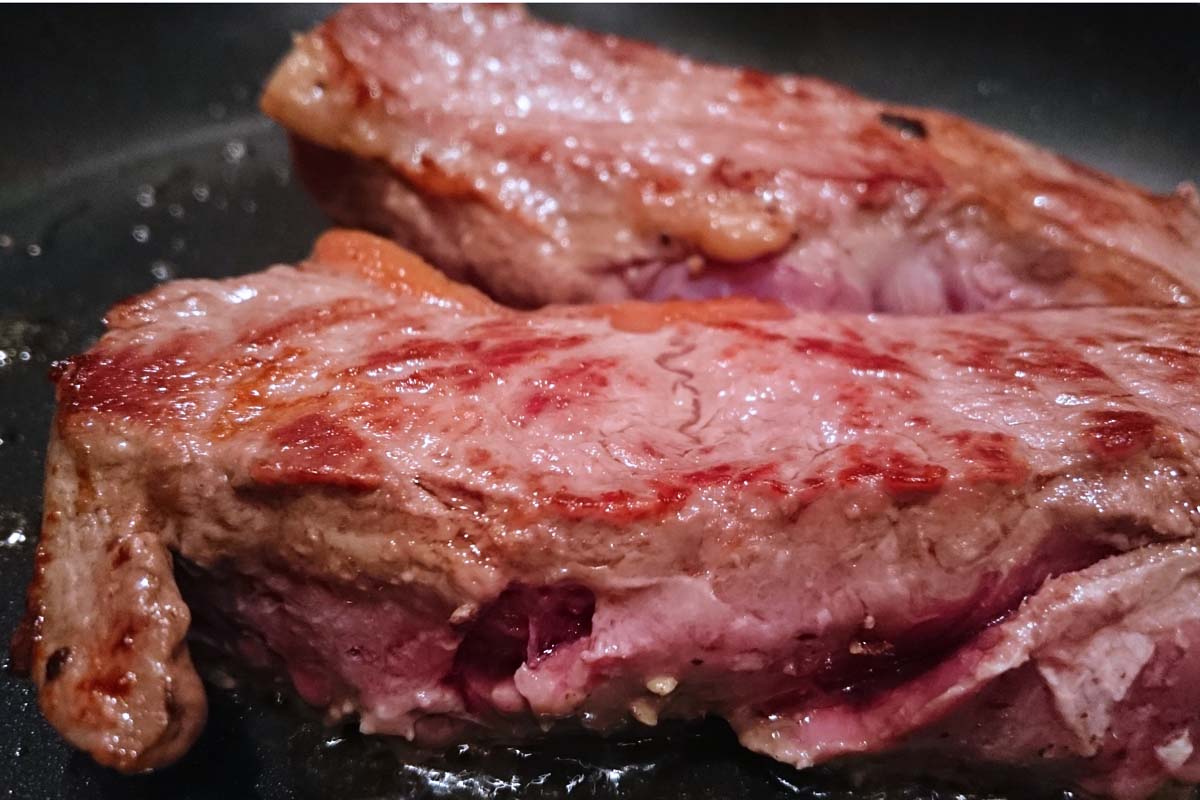 Normally opting for rump to save money, I found these Sirloin steaks to be priced extremely well. While most supermarkets sell ONE steak at £5, Musclefood's £7 for two steaks is the best price I have ever seen. Instead of having to opt for rump, being able to eat sirloin without having to worry about the cost was a definite bonus and made our meal even more satisfactory.
If you want to try it for yourself then check out our exclusive Musclefood deals and read our guide on how to make a purchase using our discount codes. You can get next day delivery on many Musclefood items so remember to order yours the day before.
Delivery costs £4.95 unless you spend over £75, so why not team up your order with Musclefood's other amazing meat hampers, supplements and sports nutrition products. And don't forget to use our exclusive codes.