Muscle Food Christmas Range Review : What's Included?
It's Christmas time. Now that Halloween is out of the way we can start making preparations for Christmas day, and what's the most important part of Christmas? The beautiful gourmet food of course. If only you could do all your Christmas food shopping online on one easy convenient website – oh wait, you can. Musclefood has just launched their 2017 Christmas range


What could be better than our favourite online meat supplier doing crimbo? Nothing, except our cheeky hidden discount codes (obviously). The great taste award winning company have gone above and beyond with this range. Not only do they have quality, great taste award winning turkey, but they also have all the beef, pork, trimmings, veg, treats, cheese you could need.
Why buy your Christmas meat online?
Why not? Back in the day many people were reluctant about buying meat online, that was until Musclefood. Rated OVER 9 out of 10 on Trustpilot, they are definitely doing something right for the online meat industry. Excuses like "I like to buy from local farms" just don't cut it anymore when Musclefood IS supplying you meat from said local British farms, for better prices than the supermarkets too.
Providing meat of such a high calibre which is both convenient and high quality is a tough job which is why Musclefood works tirelessly to bring these great offers to you.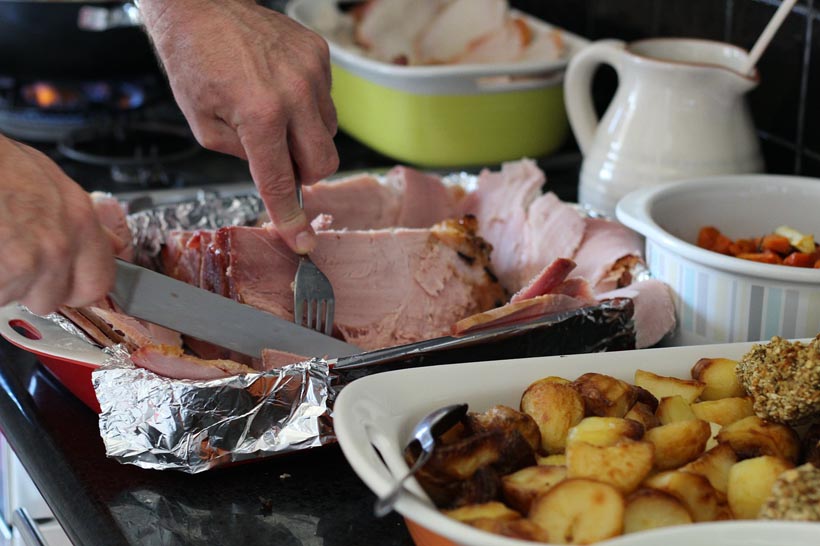 Imagine walking round your local supermarket to pick up your Christmas turkey, only to find it's not in stock and you'll have to buy the expensive one instead? With buying your Christmas meat online that just doesn't happen.
How inconvenient is it when you go to the shop for just ONE item and it's sold out, infuriating right? With Musclefood you're less likely to end up in a predicament like this, and thanks to their helpful and friendly customer service team – even if it did happen, you will always know when an item will be back in stock.
Hampers and products in Musclefood's Christmas Range
Christmas dinner in my house is full of food. Fishy starters, Chocolatey desserts, cheese boards and of course a massive Christmas dinner, with all the trimmings. I found it really hard to believe that I would be able to get ALL of these from one online shop, but with Musclefoods Christmas range, I actually can, and I'm pretty excited!!
In the range they have:
I'm not going to go into detail about every hamper because there's quite a lot but why not click the links and have a quick browse for yourself – you won't regret it.
Just look at the offer below!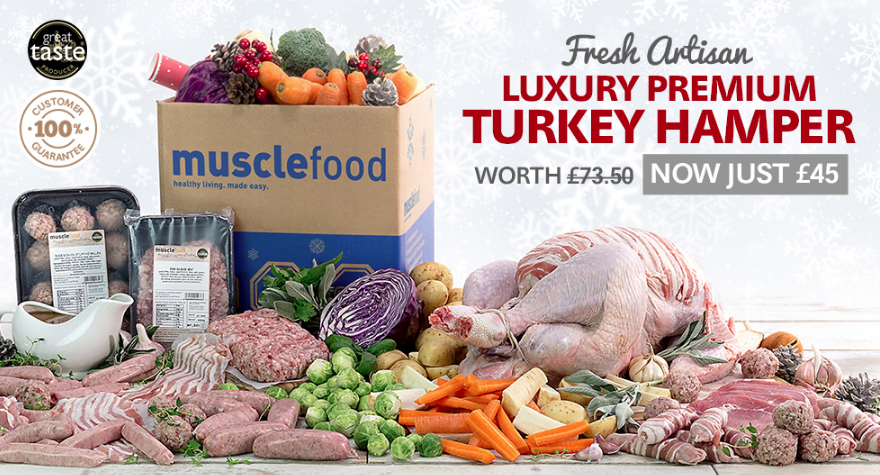 But, you don't have to grab a hamper – Head over to one of the category pages below to grab yourself a fully makeshift Christmas order with all your favourite foods!
Featuring foods like:
Corn Fed Chicken and Pheasants
Oven Ready Partridges

Luxury Turkeys

Luxury Four Bird Roast with Stuffing

Gressingham Free Range Duck

Gressingham Free Range Goose

Fresh Wild Venison
Featuring foods like: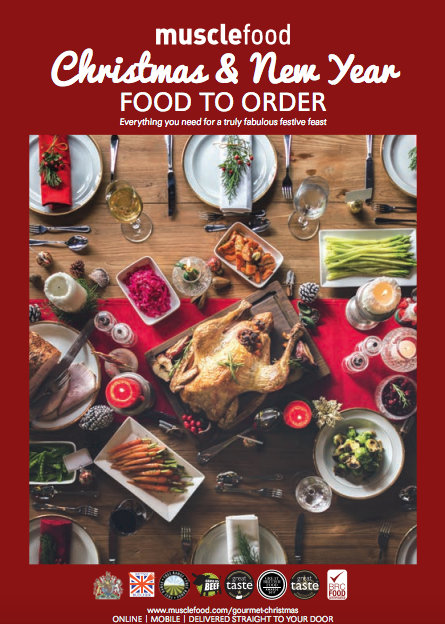 Free Range Beef Topside

Free range sirloin and ribeye roasting joints

Matured Free Range Sirloin, Rump, Ribeye and Fillet Steaks

Picanha Steaks
Luxury Sausage Selections

Ham and Gammon joints

Pigs in blankets

Pork and Cranberry sausages

Pork Sausage Meat

Bacon
Classic Christmas Trimmings hampers

Luxury Sausage Selections

Pigs in blankets

Gravy

Luxury Goose Fat

Organic Cranberry Sauce
GF Meat Hampers

Gluten Free Sausages

GF Pork, Sage & Onion Stuffing Balls

Gluten Free Sausage Meat
Normal and marinated smoked salmon

normal and marinated salmon fillets

Fish pie mix

Atlantic Scallops

Tuna fillets

Swordfish

Seabass fillets
Bouncing Berry® Cranberry Cheddar

Amber Mist® Whisky Cheddar

Green Thunder® Garlic & Herb Cheddar

Colston Basset Stilton

Luxury Mature Cheddar Selection – 3 Cheeses

Creamy Brie du Pays

Strong Lancashire Cheese

French Comté Cheese

Lincolnshire Poacher and French Goat's Cheese

Halloumi and Feta
Vegetable hampers

roasting potatoes

carrots

Parsnips

Cabbage and Brussel sprouts

Sweet Potatoes and Broccoli

Cauliflower

Onions

Green beans, satsumas and Kale

Mangetout
Christmas cake

Protein Pop shots (3 different flavours)

Protein Chocolate bars

Tanzanian Origin Chocolate

Protein Pralines

High Protein balls

Chocolate Coconut Almonds

Whey Protein Isolate Chocolate Clusters

Protein Crispies
As well as all of these awesome food products, you could also buy a Musclefood gift voucher for the health conscious meat eaters among you. From: £5 – £100 – Maybe next year they'll make the Christmas dinner in return!
Christmas Dinner from Musclefood With Money Off

Partnering a range of these hampers and products could leave you with an OUTSTANDING Christmas dinner, everyone will want to spend Christmas at yours – And you don't even need to tell them how little it cost you. If only we celebrated Thanksgiving in the UK, two turkey dinners in the space of a month sounds like bliss to me.
PLUS you can get all of this plus more by heading over to our Musclefood page.
Christmas deliveries with Musclefood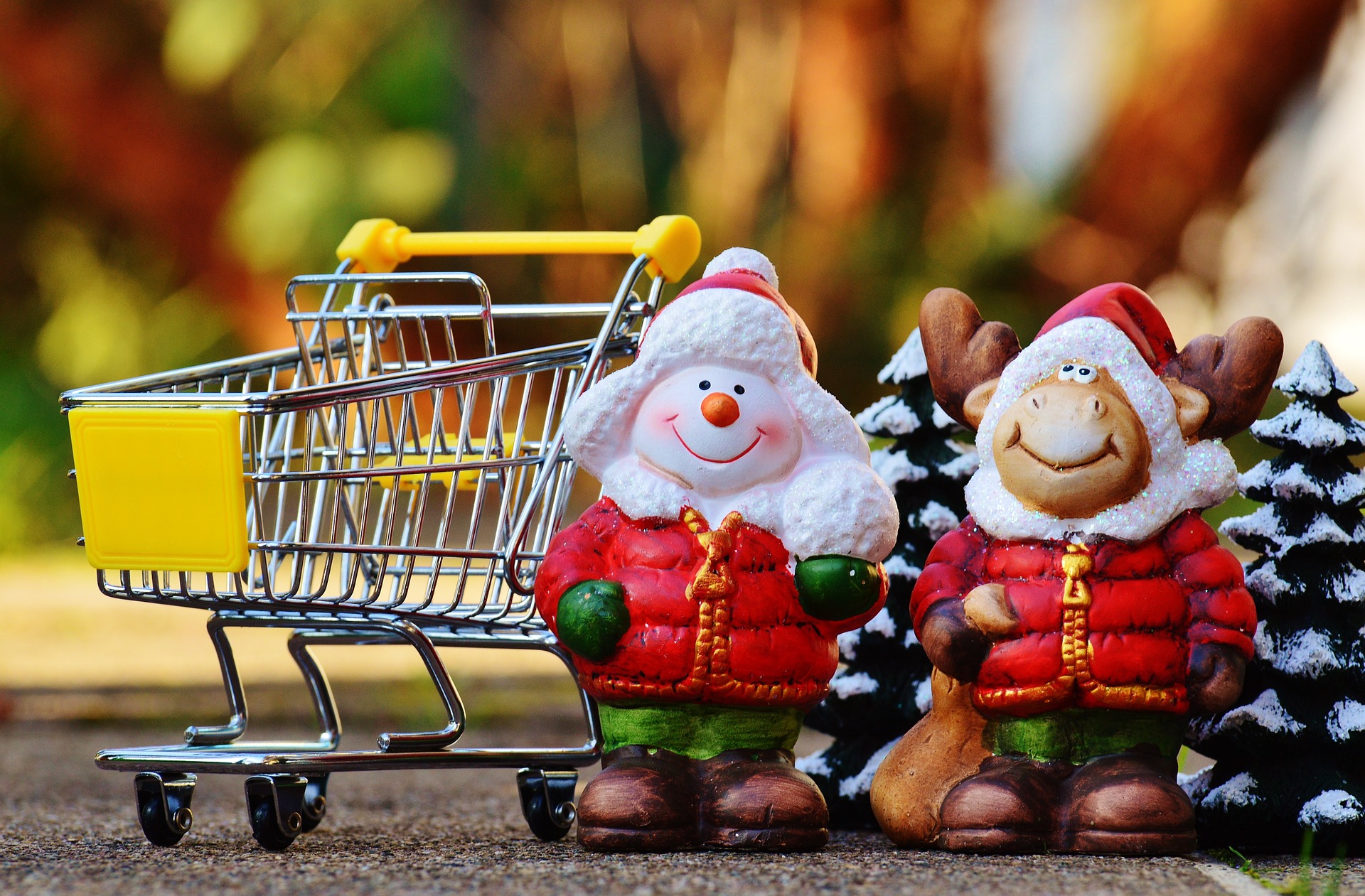 Many of these products are EXCLUSIVELY for Christmas, so to ensure the freshest possible delivery Musclefood will be delivering these orders between the 12th and 23rd of December. However any product not exclusive to the Christmas range you'll be able to order as usual – check the individual products to find out more.
Deliveries are through DPD which means you can track your order online, ask for it to be left in a safe location or pick it up from a local store. All fresh produce will come packaged in Musclefood's temperature controlled packaging to ensure it will stay fresh for up to 48 hours!