Muscle Food Low Fat Back Bacon Medallions and Pork Sausages Review
The perfect Sunday morning breakfast to rid yourself of that hangover because, every "lazy day" requires a good pork….. Musclefood offers the perfect combination for a bacon sarnie or a fried breakfast at brilliant low costs.

Low Fat Back Bacon Medallions
Overview and Nutrition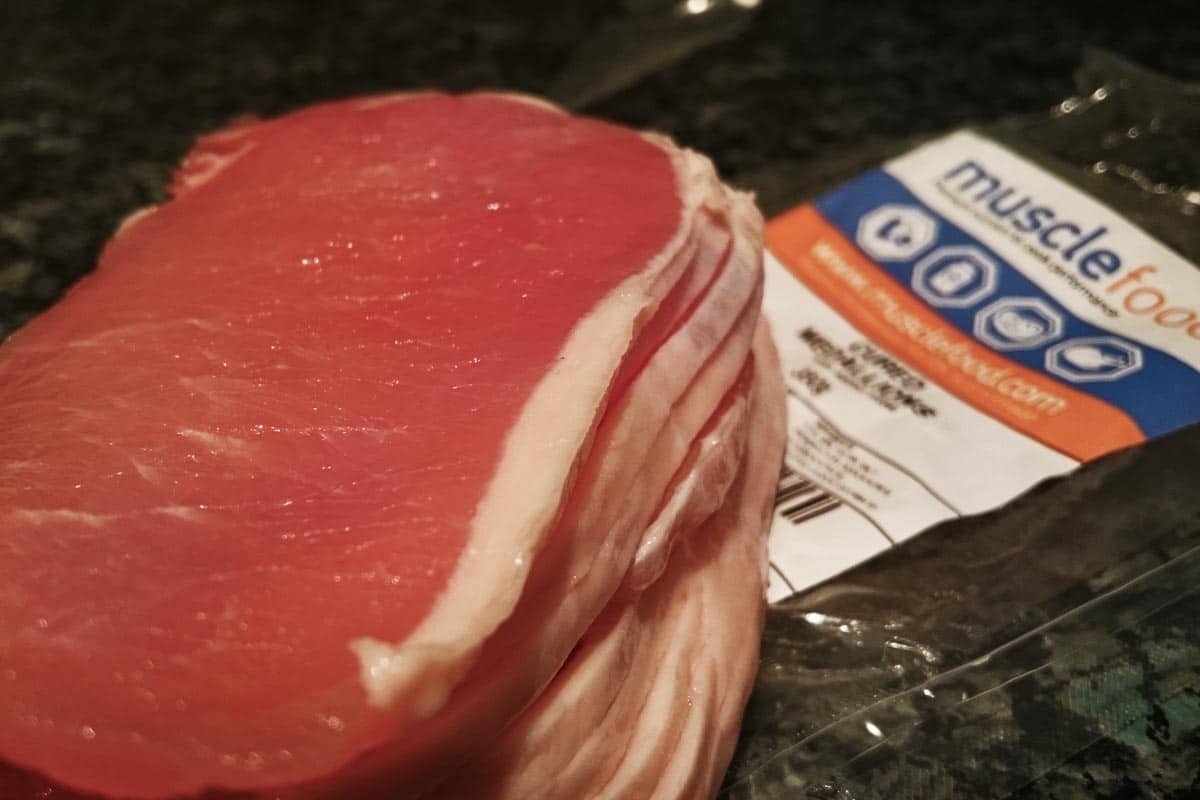 350g of Musclefoods Low-fat bacon medallions means you can have 10-12 slices of brilliantly low calorie, guilt free bacon whenever you like. Slimming world members and other weight loss groups can take pleasure in the "syn free", great quality meat, catered for their dietary needs.
Not only is this bacon great for people hoping to lose weight, but due to the high protein content, this bacon is awesome at helping you achieve those almighty gains.
| Active Ingredient | Per Serving | |
| --- | --- | --- |
| Energy (kj) | 112.3 | |
| Energy (kcal) | 26.5 | |
| Protein | 5.1g | |
| Carbohydrate | 75.00mg | |
| of which Sugars | 0.075g | |
| Fat | 0.675g | |
| of which Saturates | 0.25g | |
| | | |
| | | |
The perfect guilt free meat to help you achieve your goals, whatever they may be.
Value For Money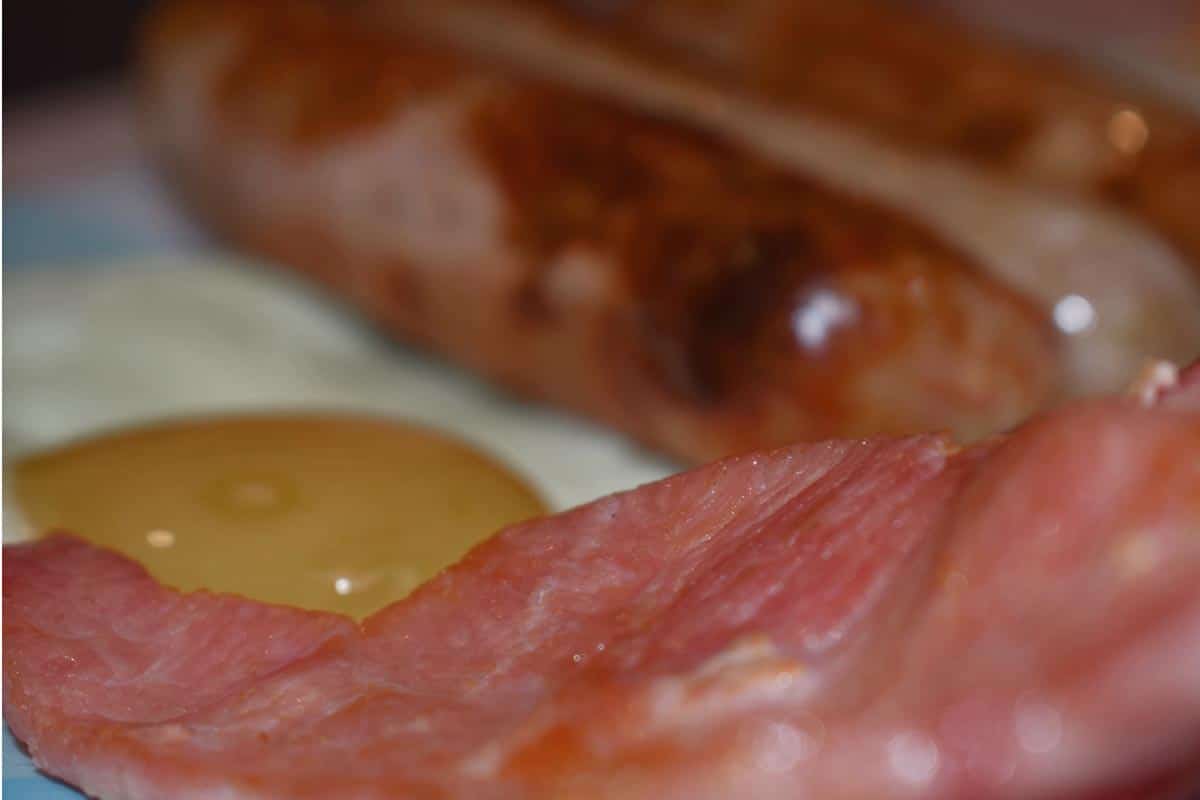 A 350g pack of these costs £4. That's 10-12 Bacon rashers for £4, about 40p or less each. It's slightly more expensive than shop bought bacon, but what you get is loads better. Firstly, the fact that the fat is already trimmed off saves loads of time and inconvenience. Secondly, without all the excess fat these bacon medallions cook so much better, with a lot less mess. Gone are the days of fatty bacon slices and greasy, messy pans.
What Low Fat Bacon Tastes Like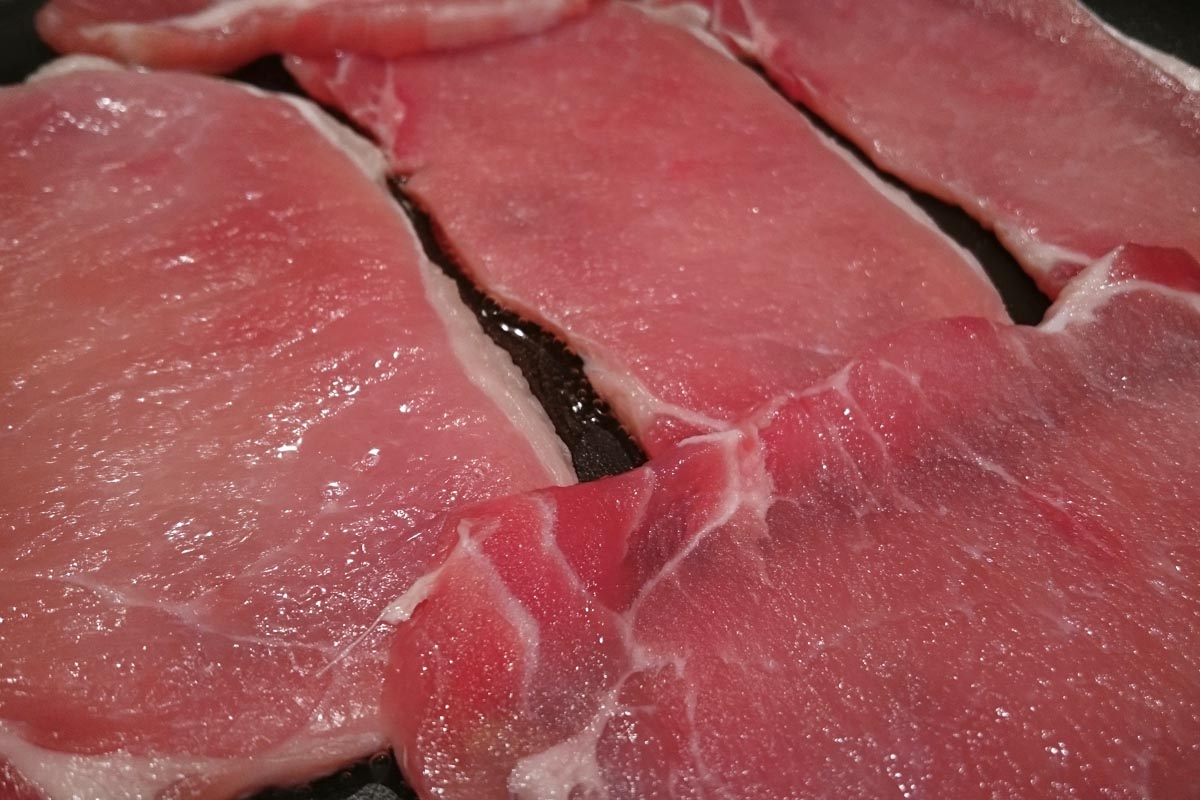 These Low Fat Bacon medallions are delicious. They're not too salty, which is an issue with a lot of shop bought bacon. One of the best things I noticed while cooking these was that they hardly shrink – They stay the perfect sandwich size. Of course, knowing that this bacon is "healthy" made it even more impressive. The fact that these low-fat bacon medallions taste so good means you won't even miss the extra calories, and you'll still feel just as full as if you'd had them.
What to serve Bacon Medallions with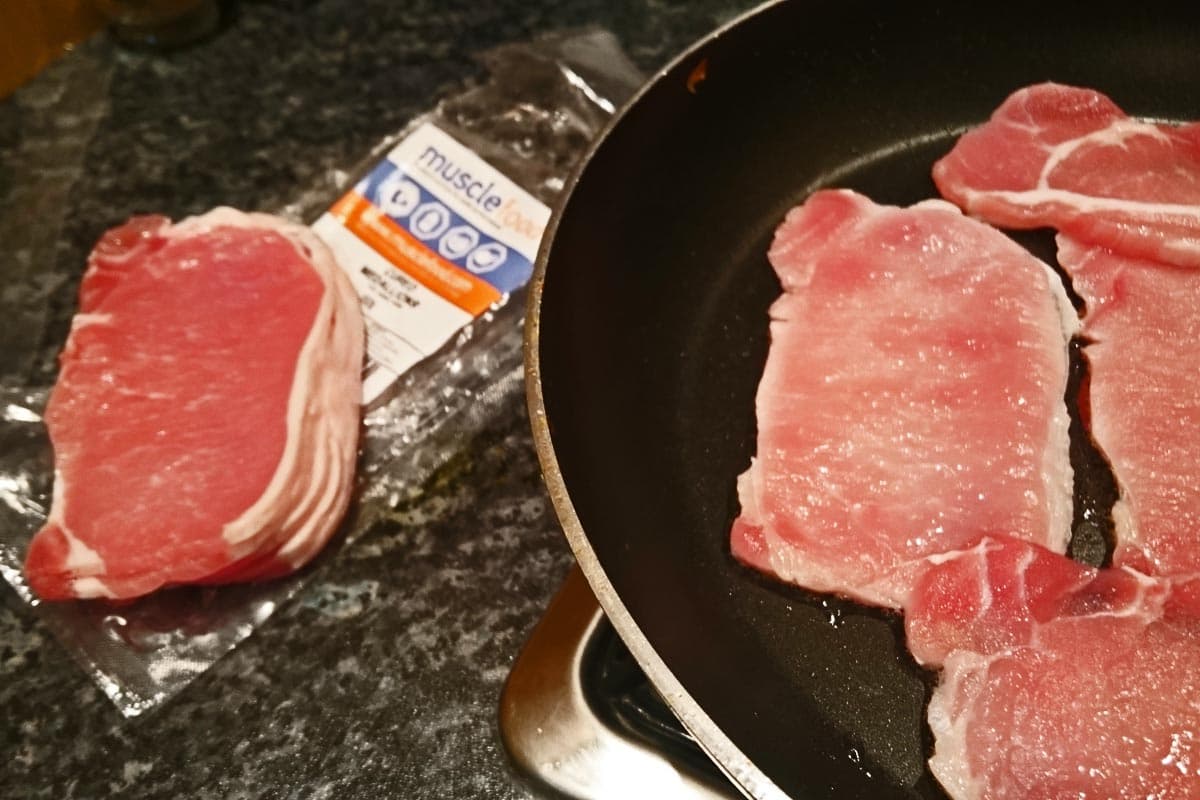 We chose to eat our bacon alongside the low fat pork sausages, DR Zaks high protein bread (both from Musclefood), beans and egg – This meal is perfect for any time of the day, not just breakfast.
We also used leftover bacon medallions alongside Musclefood's liquid egg whites for a lunchtime omelette.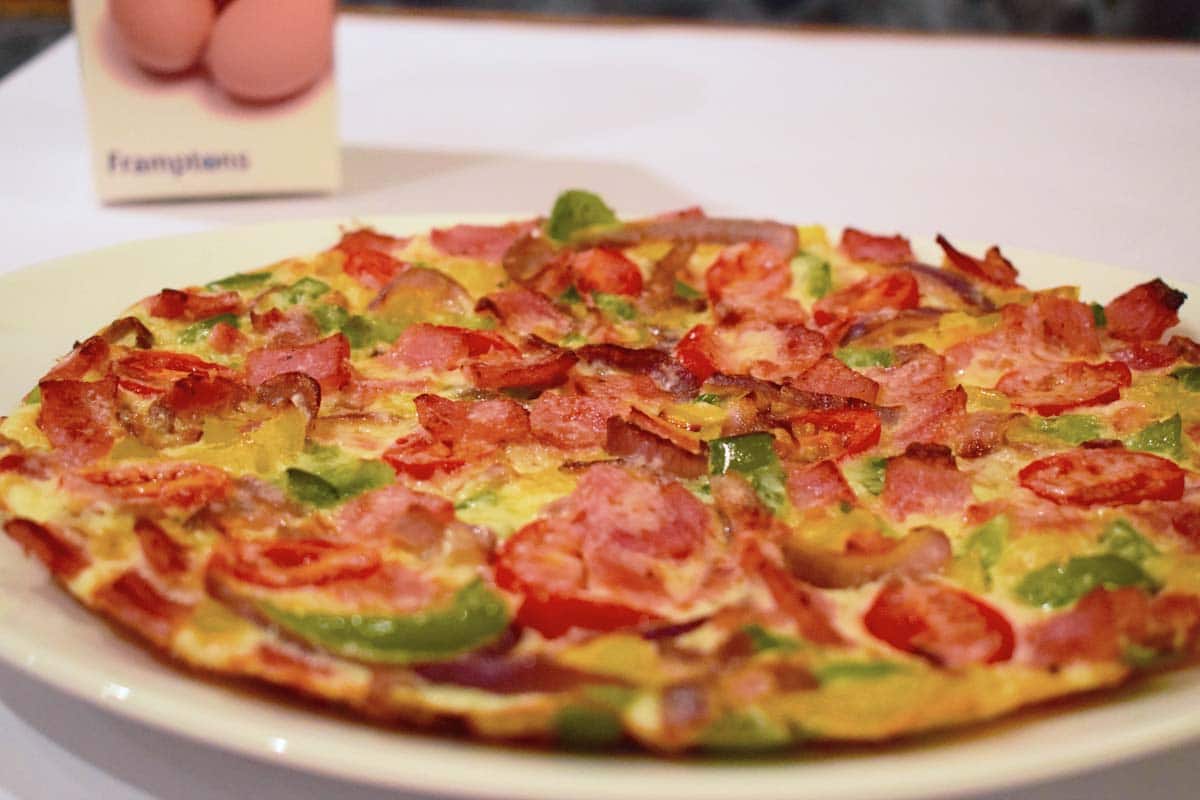 Why not have it in DR Zaks high protein bread, with a big dollop of Tommy k, or some brown sauce for a delicious guilt-free hangover cure.
Low Fat Pork Sausages
Overview and Nutrition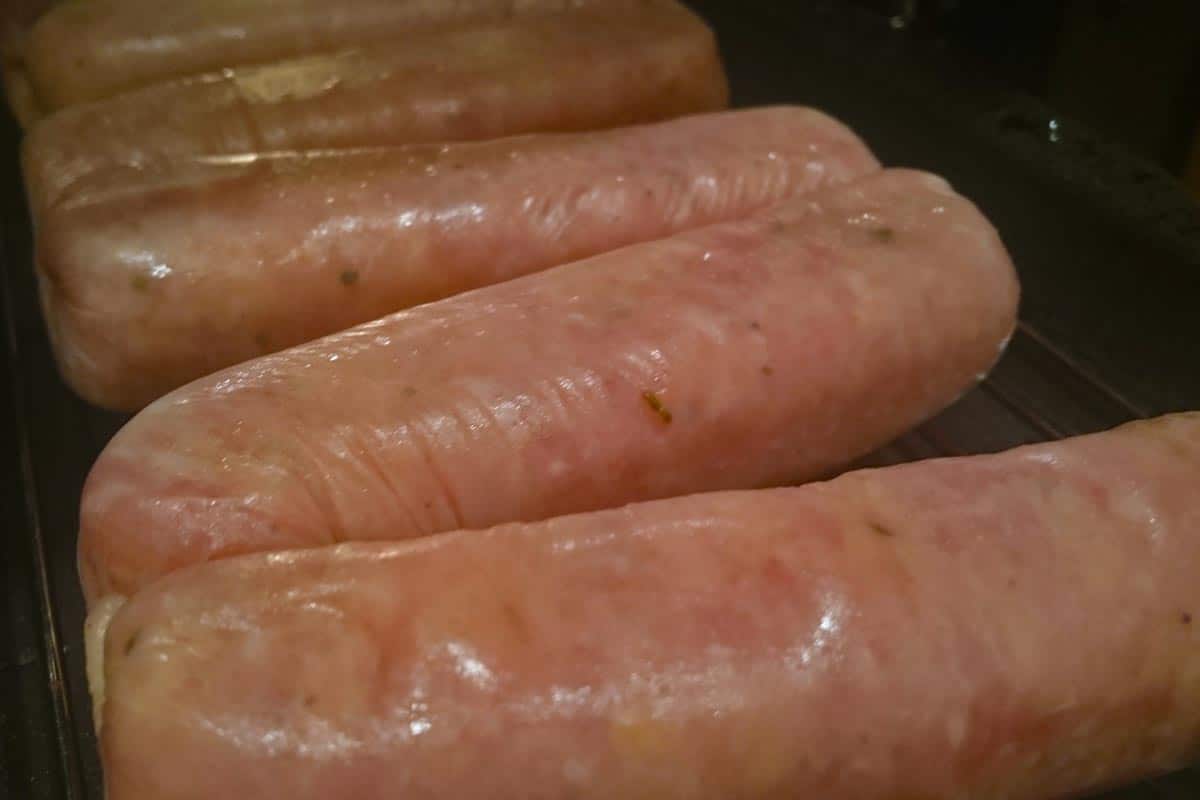 Believe it or not, it's possible to get juicy pork sausages with less than 1g of fat. Musclefoods Low Fat Pork Sausages are perfect for those looking to lose weight, achieve goals and live a healthier lifestyle. With almost 95% less fat than Musclefoods Meaty Pork Sausages, these Low-fat pork sausages are an AMAZING and HEALTHY alternative. Oh and they're only half a syn if you're on slimming world.
| | | |
| --- | --- | --- |
| Energy (kj) | 350.0 | |
| Energy (kcal) | 83.3 | |
| Protein | 14.9g | |
| Carbohydrate | 5.40g | |
| of which are sugars | 0.075g | |
| Fat | 0.9g | |
| of which are saturates | 0.3g | |
| Sodium | 0.47g | |
| Gluten | < 0.5g | |
Perfectly seasoned and created using premium cuts of pork, these Low Fat Sausages are the perfect banger.
Value For Money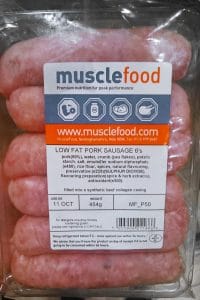 At £3.70 for 6 sausages these are competitively priced and a superior product. Whether you want to lose weight, increase your protein intake or you just fancy an alternative to your usual porkies, you won't find better. Macro-friendly, low-calorie sausages at a brilliant price.
Taste
These juicy, moist low-fat sausages are almost as good as the "real thing" The only complaint is that the skin was a bit tougher than usual, but that can be seen as a bonus as the sausages didn't split and splash everywhere. They stay the same size during cooking and turn a beautiful golden brown colour. With a taste just as good as normal sausages, meaty and mouth-wateringly divine they combine perfectly with the low-fat bacon medallions.
How To Buy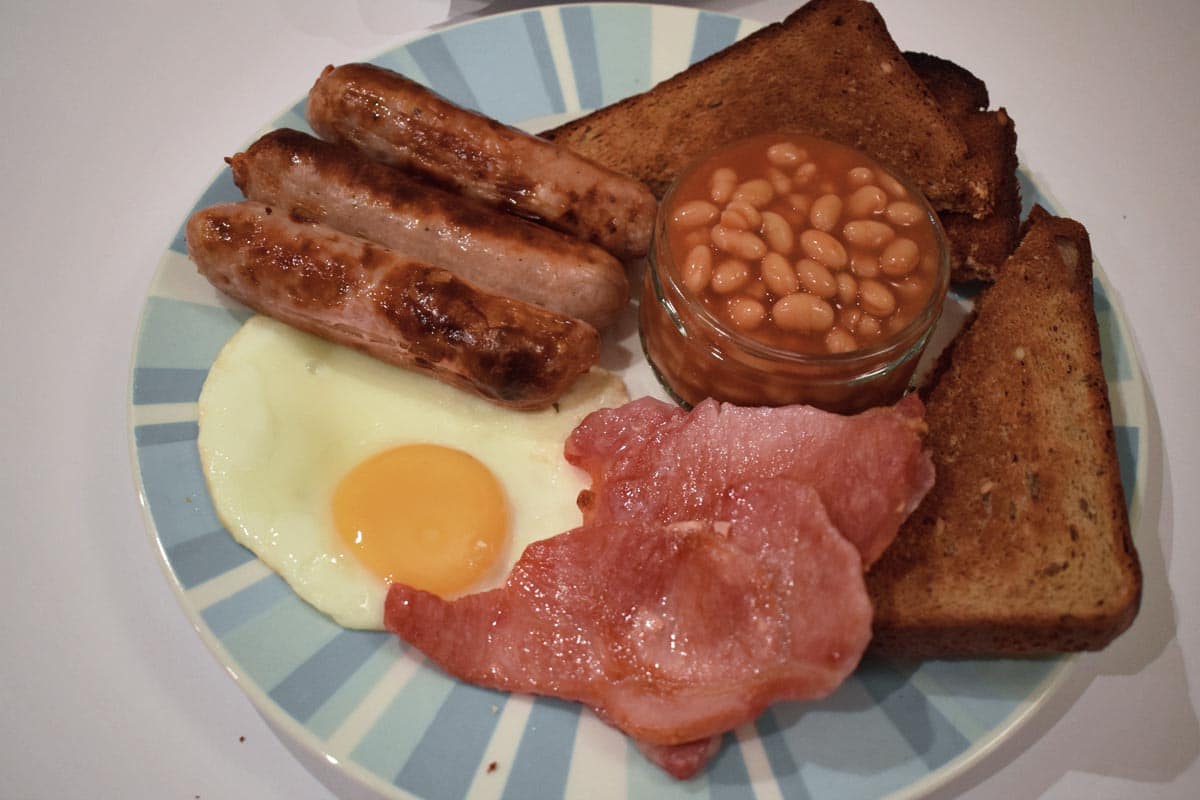 If you want to buy these Low Fat Pork Sausages or the bacon medallions, have a quick read through our guide on how to use our exclusive discount codes. You can buy loads of low-fat meat products from Musclefood as well as more obscure meat products, protein pizzas, protein beers, ready meals and bread. Why wait? check out their website now.