Click on one of our blue 'Click Here To Reveal Promo Code' links on this page when you've found a promotional code that you want to use.
GoNutrition will open in a new tab. Keep Protein Promo open - a blue box should have appeared. This contains your discount code - copy it or make note of it.
Shop for the products on GoNutrition that you want to buy. When done, click the link to go to the checkout/basket. Clicking the shopping trolley icon in the top-right corner of the website will take you there.
On the left hand side of the page, you should see the 'Voucher Codes' box. Paste or type your voucher code into the box and click the 'USE CODE' button.
We've screenshot the basket page so you can see where to enter the voucher code, and where to see confirmation of the discount.
[caption id="attachment_1975" align="aligncenter" width="750"]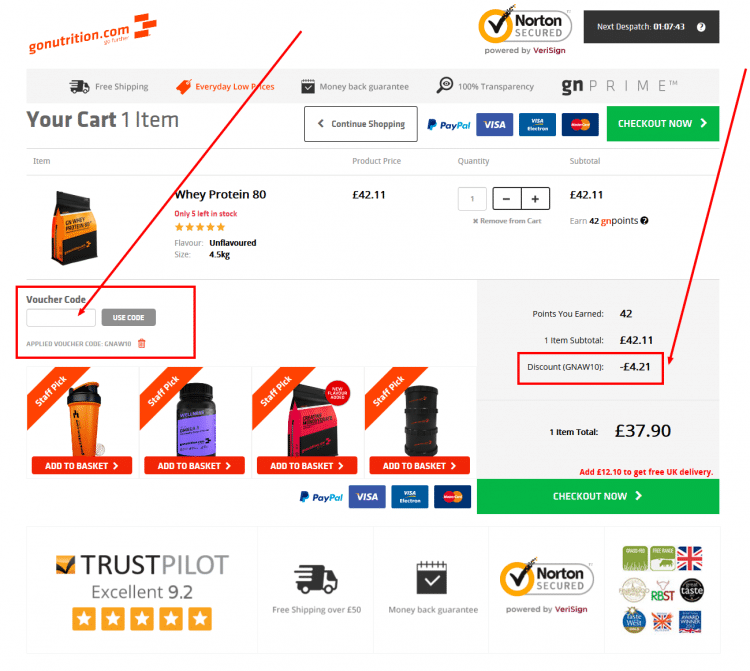 Paste in your GoNutrition voucher code. It's pretty straightforward - quick and easy money savings![/caption]