Best Myprotein Products – We've reviewed all the best sellers!
There are hundreds upon hundreds of products available from MyProtein. And if you're looking for the best MyProtein products for you, it can be difficult to sort through them all to find the best items for your needs.
Even with the website's intuitive search options, narrowing down the right product can be a hassle.
So, why not start with one of the company's top products?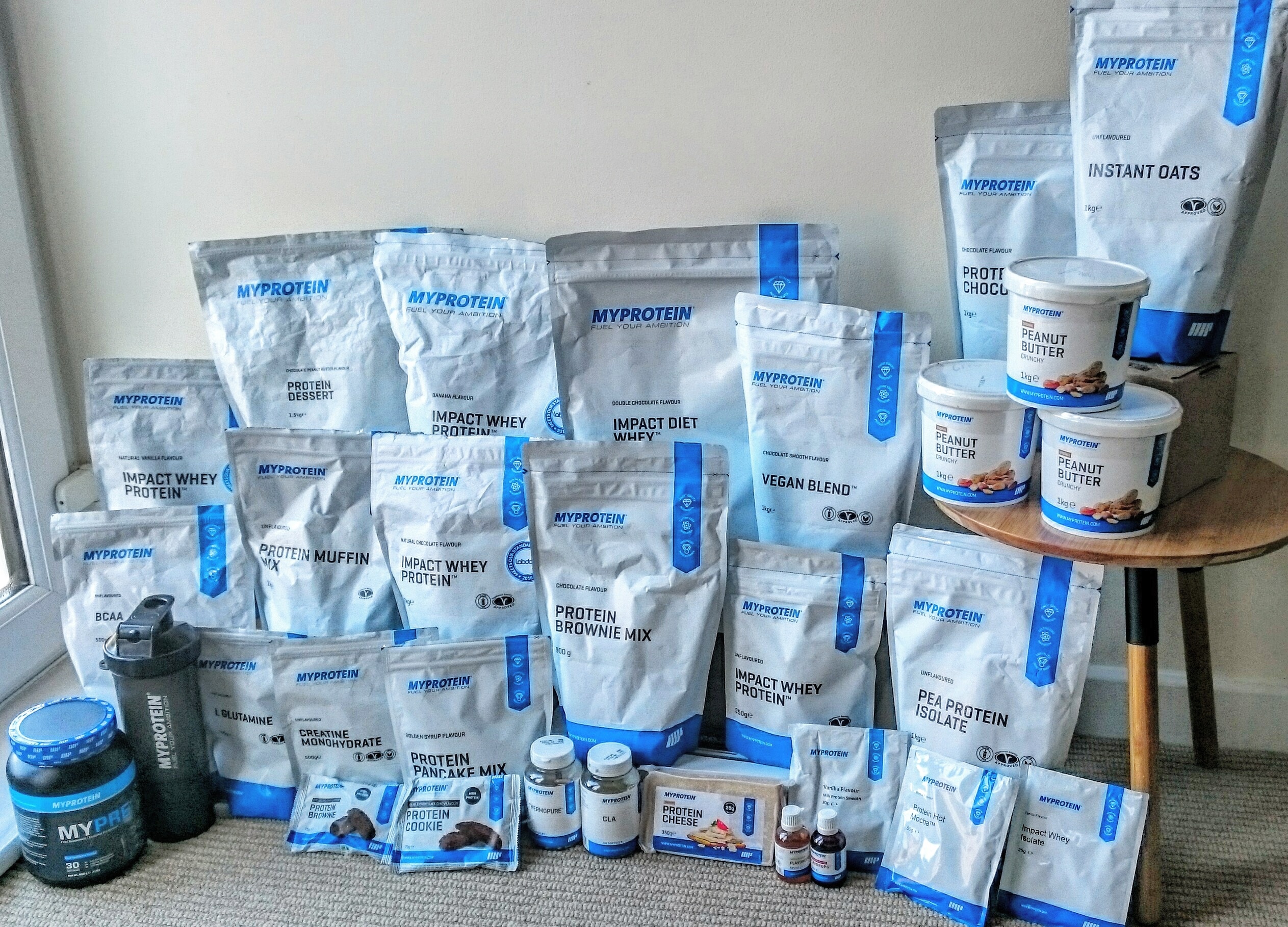 Out of their staggering product line, a few supplements and clothing items tend to sell better than others.
15 Of The Best MyProtein Products Include:
Let's look at each of these popular MyProtein supplements and other products in more detail:
MyProtein's Best Nutrition, Greatest Selling Supplements & Protein Products:
MyProtein has a wide range of incredible supplements, but the ones we've found to be the best, most discussed, most reviewed and best selling are below for you to feast your eyes on.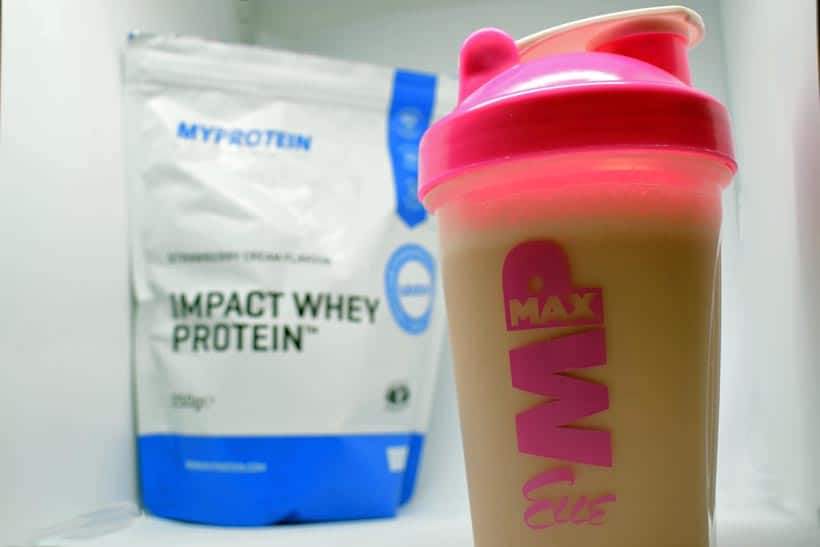 Possibly MyProtein's BEST selling product EVER.
Whey protein is one of the most popular fitness supplements among bodybuilders and other gym goers.
MyProtein's impact whey protein is one of the best and cheapest on the market. Mix the protein powder into a protein shake for a quick snack or meal.
The benefits of whey protein for fitness are numerous. Chief among them is assisting in the growth and maintenance of muscles.
Those that workout on a regular basis need even more protein than normal people for proper muscle maintenance and recovery. MyProtein Impact Whey Protein enables you to get just that in a version that tastes delicious.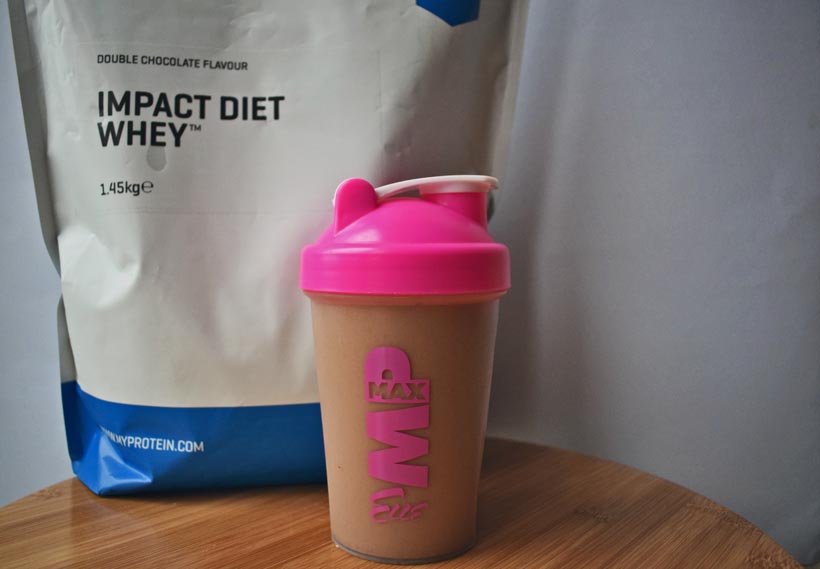 Are you interested in losing weight as efficiently as possible? Then try MyProtein Impact Diet Whey.
The diet whey tastes just as good as the impact whey – but it's macros are slightly different so it's worth checking which aligns the most with your current fitness goal.
The diet protein powder is designed to aid your weight loss journey. It contains a variety of ingredients to aid nutrition, weight loss and make you feel fuller.
The supplement contains protein to build and maintain muscles, Beta Glucans to maintain cholesterol levels, and Acetyl-L-Carnitine to suppress the appetite. Other nutrients are added to improve your overall health.
Best of all, the supplement tastes great. It has a smooth texture and, if you use chocolate like I do, a sweet, chocolatey taste. It goes down easy and doesn't taste like a supplement.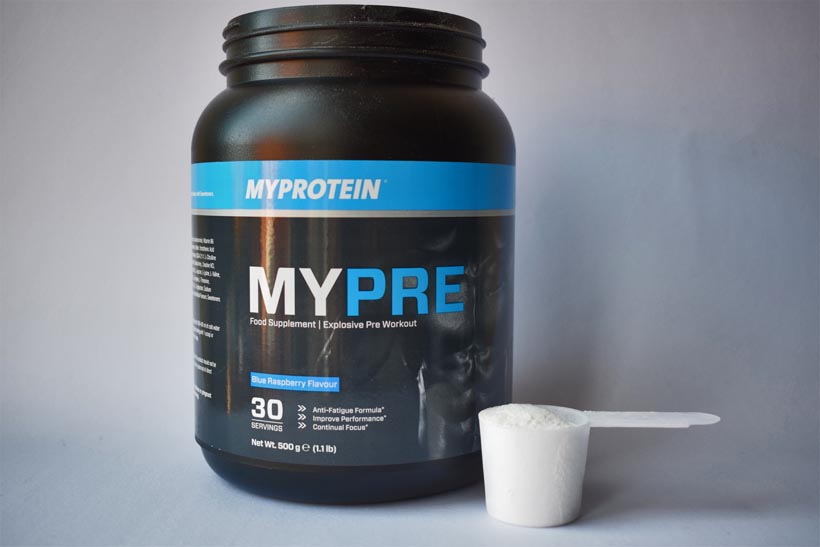 The nutrients you fill your body with before a workout are just as important as the workout itself.
MyProtein knows this, and that's why they offer their MyProtein Pre-Workout. Also known as MyPre, the pre-workout supplement is perfect for bodybuilders, athletes, and others looking to get into the best shape possible.
The supplement contains ingredients including creatine, beta alanine, amino acids, caffeine, and a variety of vitamins and minerals. These ingredients work together to provide more energy during your workout and to enhance recovery afterward.
MyPre is available in a variety of flavors. Add a few scoops of the flavor of your choice to your morning routine, and you'll benefit with increased energy, motivation, concentration, strength, and awareness.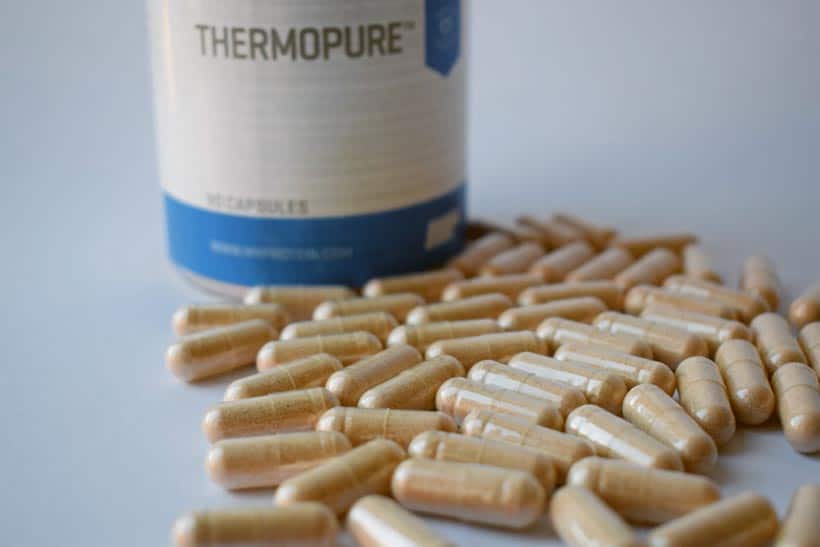 MyProtein boasts an extensive range of weight loss supplements. Their Thermopure Fat Burners are among the most effective.
Thermopure is created with a unique blend of ingredients. All of these are aimed at fat loss and muscle growth. An additional benefit is increased energy.
The ingredients Thermopure includes are caffeine, green tea extract, chromium, L-tyrosine, L-theanine, and a long list of B vitamins.
These ingredients work together to provide some remarkable benefits. Not only does the supplement help burn fat on its own, but the energy boost also gives you more desire and motivation to work out harder and for longer.
If you're looking to gain mass and strength, then this premium product is for you. With a massive 784 calories per serving and 47 grams of that from protein, you're definitely going to pack on the pounds. MyGainer is the perfect supplement to make gaining easier and to give you the energy you need. With 3 tasty and indulgent flavours, you'll be stacked in no time.
Containing ingredients like:
D-Celle Whey Protein (a premium high quality whey),
Carb 10 (the reason for the incredible 120 gram carbohydrate contents)
DigeZyme (an engineered blend of enzymes)
And a wide range of BCAA's
ALL to support your fitness lifestyle.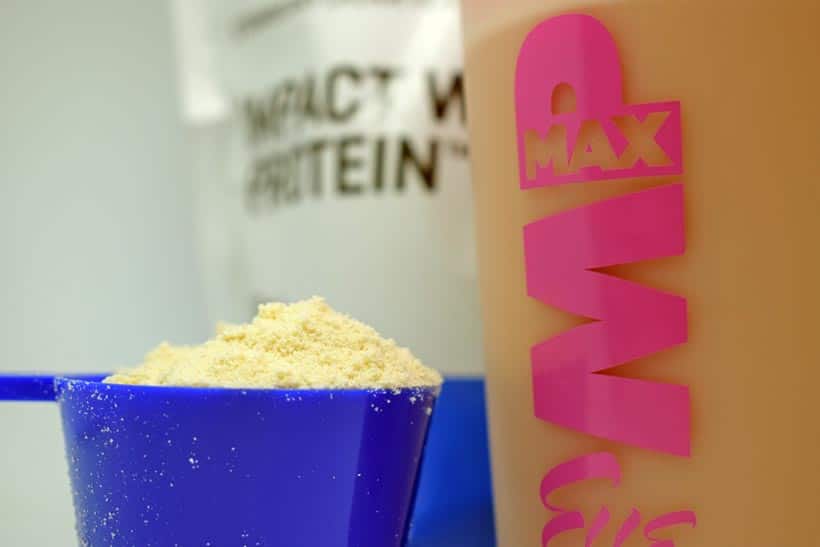 If you're looking to get lean, then look no further than MyProtein's Best selling Build Lean Muscle Bundle. Giving you all the necessary ingredients and products to set you up on your lean muscle building journey, this bundle is great for both men and women. Includes:
MyProteins number 1 whey protein
Protein Bars
Vitamins and Supplements to support training and recovery
And a shaker bottle to blend your protein powder in.
Great products in a great bundle, you'll see results in no time.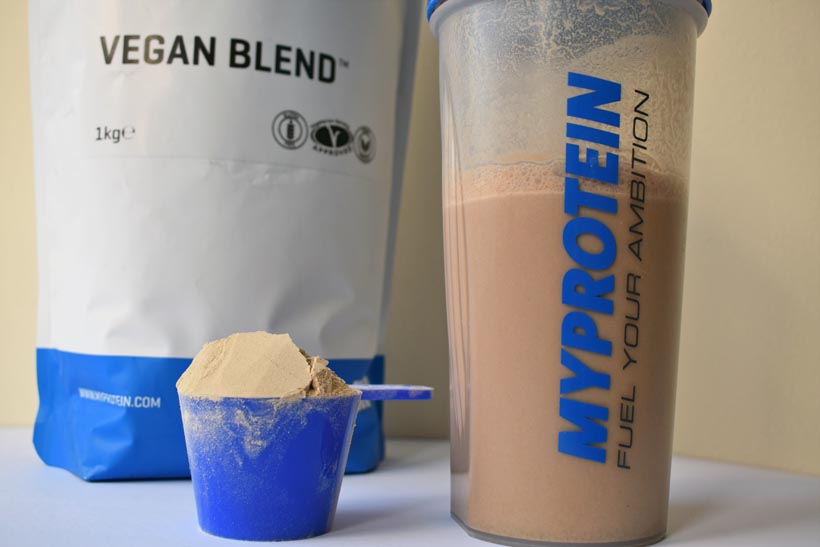 With veganism on the rise and over 3.5 million people now classified as vegan in the UK, it's no surprise that the Vegan Essentials Bundle has become one of the best MyProtein bundles this year. So, if you're looking to fuel your plant-based lifestyle and get enough protein in to your diet, then here's an easy and healthy way to do it. The Vegan Essentials bundle from MyProtein Incudes:
1kg of MyProtein's Vegan Blend Protein Powder (contains a mix of pea protein isolate, brown rice protein, and hemp protein)
Myprotein's Baked Vegan Cookies – created with beautifully tasting natural ingredients
Vitamin b12 tablets – an essential vitamin usually found in meat and dairy products.
Vegan Omega – a vegan friendly "fish oil" supplement
And finally Vegan Vitamin D3. Vitamin D is rarely present in vegan foods, so it's essential to get your vitamin Dvitamins from supplementation.
All in all, this vegan essentials bundle is full of exactly that… Vegan Essentials.
MyProteins Best Selling Food Items:
We love most of the food items MyProtein provide, which is while you'll find our own honest and independent reviews on this website. But what are MyProtein's best selling food products and what makes them so good? Find out below:

One of Mine and every other MyProtein Customers favourite products. This Peanut Butter by MyProtein is definitely for you if
A: You like natural peanut butter
and
B: If you like GREAT deals on peanut butter.
1 kilogram of this beautiful nut butter will literally set you back pennies and it tastes absolutely delish! It's a versatile product that can be used in cooking, baking and be eaten directly with a spoon. We prefer crunchy flavour, but you can also grab it in smooth.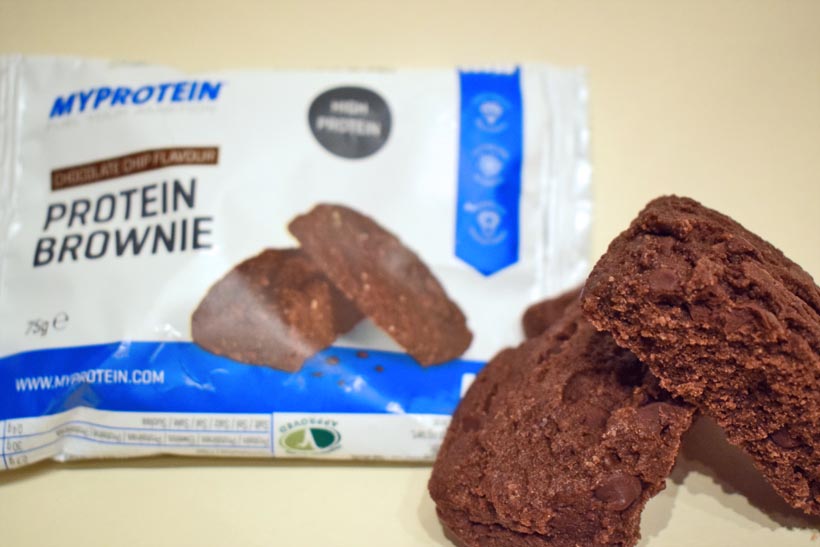 Craving sweet, chocolate goodness but can't fit it in your macros? Then these best selling Brownies are for you. They taste divine and are packed full of protein goodness to keep your diet in order and to keep you guilt free. Better than your average protein bar, it's easy to see why these Protein Brownies are one of MyProtein's best selling Food Products.

If you want to add flavour to your food and drinks but don't want to add the calories and sugar, then Flav Drops are for you. They're sugar free, calorie free and totally vegan. I find they're best when added to desserts, but you can also spruce up your coffee, your morning porridge or even fruit up a salad. They're highly concentrated so only a small drop is necessary.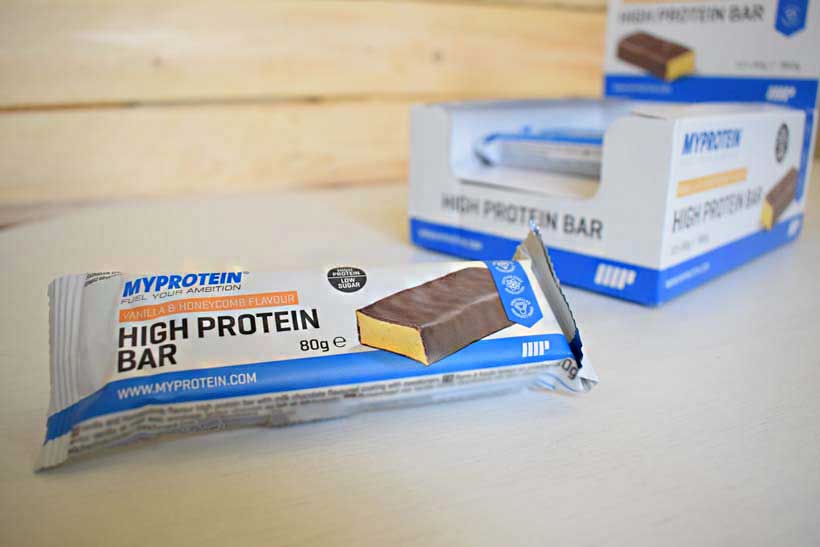 If your gym bag usually contains an on the go protein bar then why not try these out. These best selling protein bars are tasty, chewy and packed full of protein. They're the perfect size to pop in your lunch box, briefcase or even your pocket for a portable tasty snack.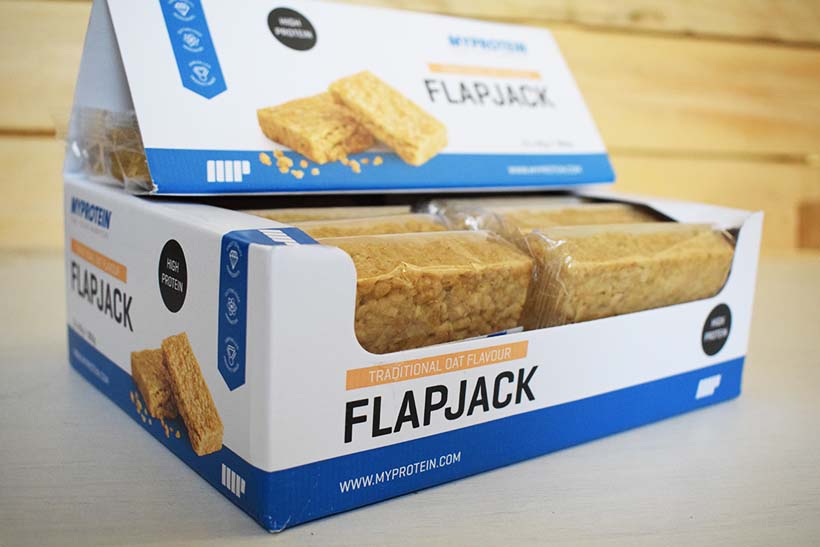 MyProtein's flapjacks are some of the greatest Flapjacks I've ever tasted – and If you already love a normal flapjack, you'll love these. They're moist, tasty and packed with protein. They're high in carbohydrates and contain 20 grams of protein, so they make a great post workout snack that you can easily fit into your macros. AND at christmas time, they even release special edition flavours which are absolutely delicious – keep your eyes peeled.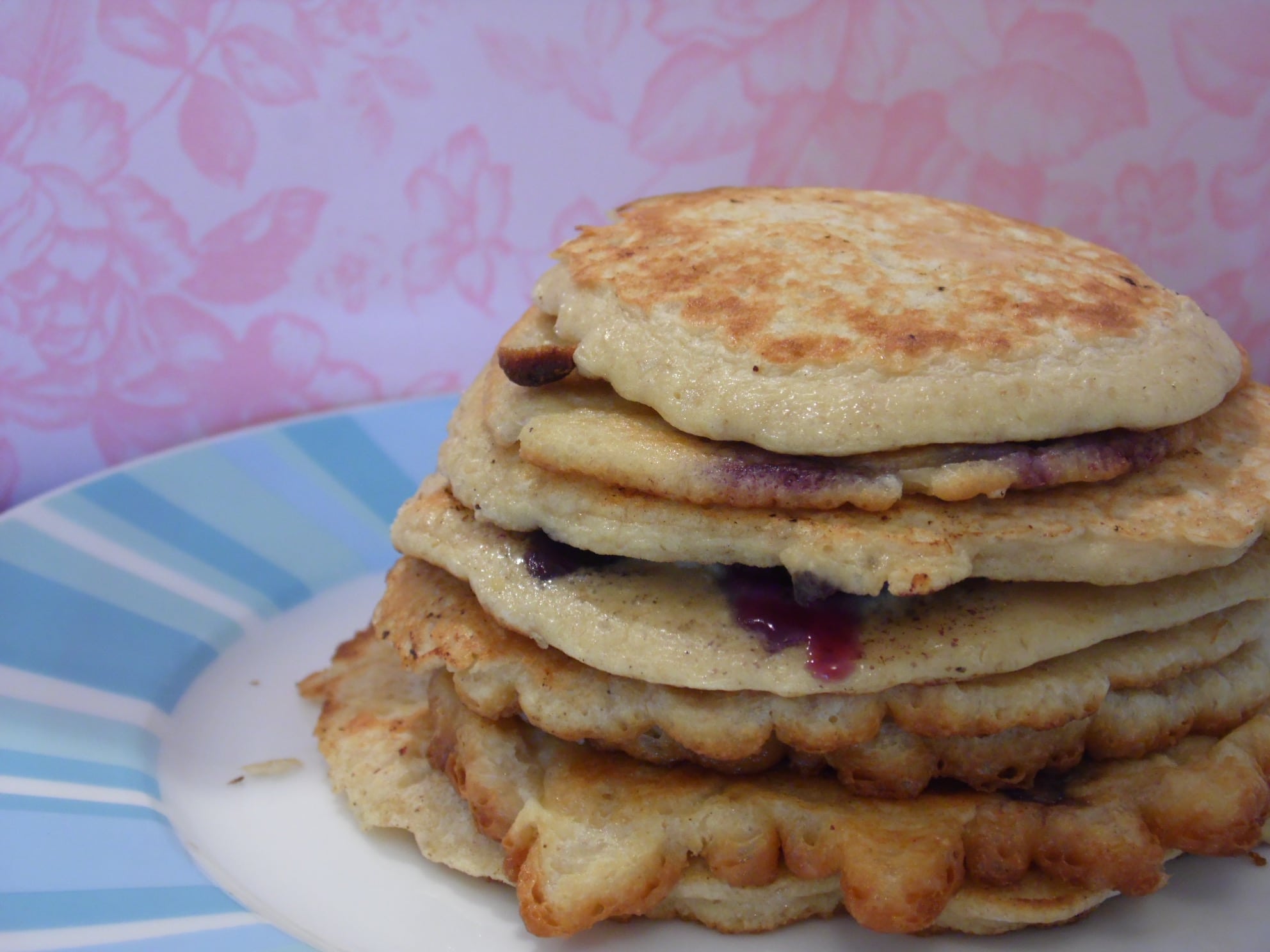 MyProteins pancake mix has been a staple in our house for the last few years. It's easy, convenient and makes some tasty protein packed pancakes. All it needs is some water, milk or milk alternative and a frying pan. Or, if you want to be really extravagant you can add bananas, eggs and oats like we do. Low calorie, Great value and easy to make – that's why MyProteins pancake mix is one of their best sellers.
MyProtein's Best Selling Clothing:
You can't walk around a gym without spotting at least a few people wearing MyProtein branded items. Whether it's the t-shirt, shorts, gym bag, cap or even protein shaker MyProtein is everywhere. Find out why everyone's wearing MyProteins best selling clothing below
Not every guy in the gym wants to wear vests, instead, you're probably after something like MyProtein's best selling Mens Short Sleeve Performance Top. Created with soft touch viscose blend fabric, you'll stay cool during every workout. Statement branding, lightweight stretchy material and breathable comfort, what more could you want from your fitness wear?
k
Wick away sweat and avoid all forms of camel toe with these seamless leggings. Looking good and feeling confident in the gym has never been easier. The tight but comfortable fit ensures you're ready to take on any workout and the unique knit technology gives you the ultimate contoured shape definition. And of course – they're squat proof. These are MyProteins Best leggings for so many reasons. Just check out their reviewes…
Why Buy One/Some Of MyProtein's Best Selling Products
MyProtein are one of our favourite sports brands in the UK. They consistently come out on top whenever we speak to fitness fanatics and they have some of the best prices and deals on the market.
Founded in the United Kingdom in 2004 MyProtein now sell over 2,500 different health and nutrition products in countries around the world. They manufacturer all their products themselves. An in-home development team creates and tests every product they sell.

This commitment to manufacturing their products, in itself, sets MyProtein apart from its many competitors.
Many athletes choose MyProtein above all else because:
Dedication – Each product is created and developed for those competing at the professional level.
Tested – Every ingredient and supplement is rigorously tested to ensure they meet the standards of professional sporting organizations around the world.
Wide Range – Specific products are available for dozens of sports/activities, including bodybuilding, running, and much more.
Specific Products – Products are available that cater specifically to men or women.
Accredited – MyProtein boasts accreditation from HFL, Athlete Approved Nutrition, and numerous other organizations.
However, athletes aren't the only ones that love nutrition from MyProtein.
Though their supplements are great for improving sports performance, they also have ranges to help with weight loss, muscle gain, endurance improvement, and much more.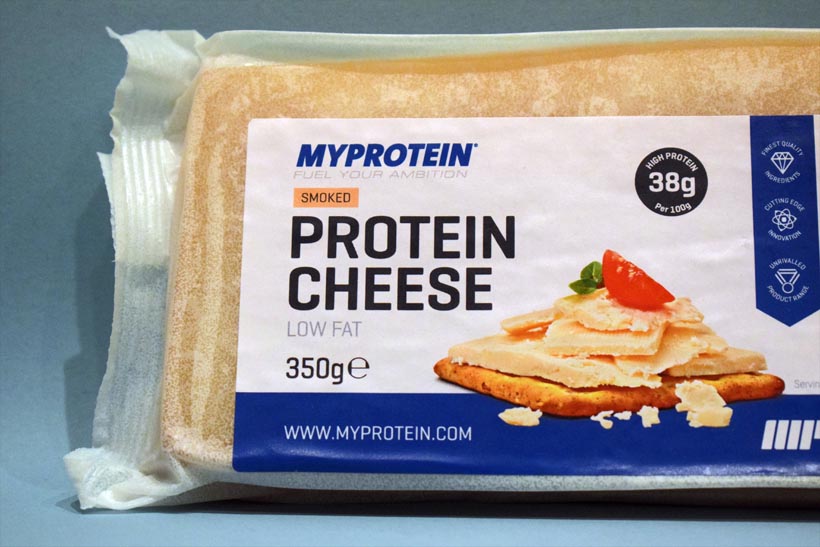 Best of all, the MyProtein store is broken down by sport and goal. You can narrow down the many options by first selecting the reason you want to use the company's health supplements.
As for the products themselves, they're each created with a specific purpose in mind. Their weight loss supplements contain far different blends than those aimed at bodybuilders.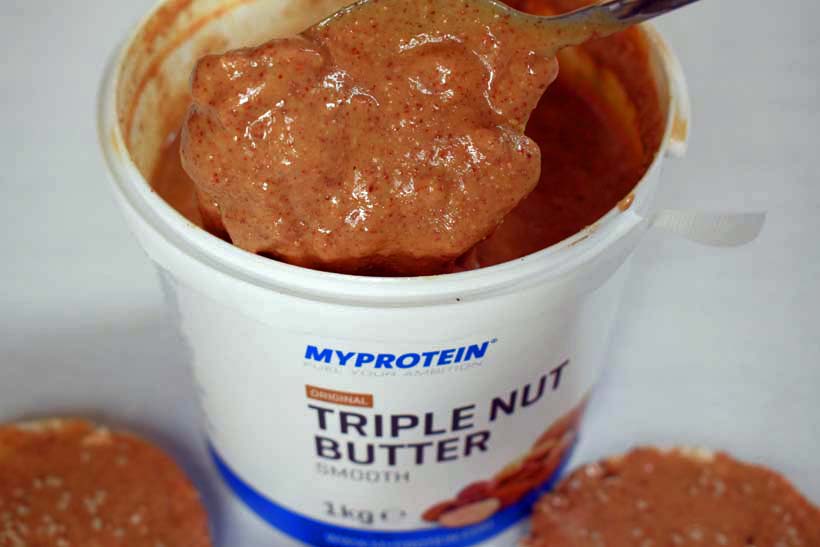 But that's not all – MyProtein is committed to your fitness success from start to finish.
They provide you with all the information you need to accomplish your goals. This includes providing nutrition advice and fitness routines. They also show you the best ways to track your progress.